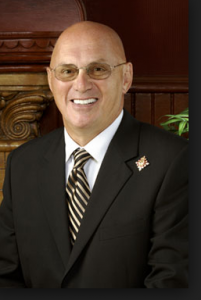 The new president of the Saskatchewan Urban Municipalities Association is Gordon Barnhart.
He was named to the position after beating out Saskatoon councillor Darren Hill as part of the SUMA convention in Saskatoon on Monday.
Barnhart, who is a previous Lieutenant-Governor of Saskatchewan, was elected to Saltcoats town council this past December.
Barnhart will begin his four year term at the conclusion of the convention on Tuesday.
Debra Button had been serving as president, but she was defeated in the Weyburn mayoral race last year by Marcel Roy.