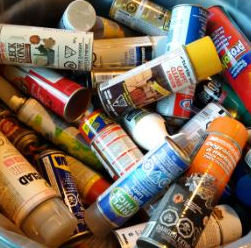 The Executive Director of the Saskatchewan Waste Research Council says it's "quite frustrating" the province hasn't established a Household Hazardous Waste program.
Joanne Fedyk says large communities like Saskatoon and Regina hold multiple collection runs throughout the year, but in smaller cities and towns, it can be expensive to even run one collection a year for toxic and hazardous products like pesticides, spent fuels, solvents and aerosol containers.
Fedyk says the landfill is the only other option for disposal, and even that could be illegal.
Fedyk says their ideal system would see people pay an additional fee for buying household hazardous wastes, which would go towards collection programs.
(CJWW)