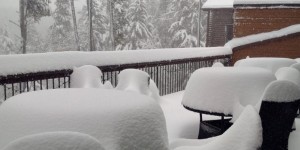 UPDATE: Environment Canada says all snowfall warnings in southern Saskatchewan have ended/Feb. 7, 2017
+++++++++++++
A snowfall warning remains in effect from border to border for the extreme southern part of the province.
Environment Canada says the area of snow that gave portions of southwestern Saskatchewan 25 to 35 cm of snow over the last day or two is moving eastward into Manitoba.
Regions along the Canada-US border will see another disturbance move through this evening and overnight giving up to another 10 cm of fresh snow.
As this system moves eastward the area of snow will gradually taper off beginning Tuesday morning as a ridge of high pressure builds into the area.