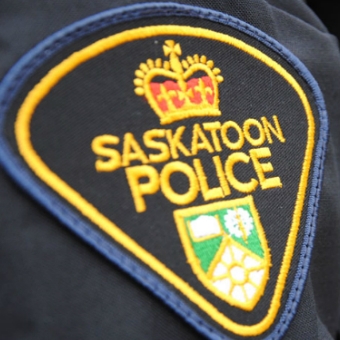 Saskatoon Police were kept busy Monday evening responding to approximately 60 calls for service between 6:00 p.m. and 10:00 p.m. including a house fire and 2 armed robberies.
Just after 7:00 p.m.the Saskatoon Fire Department and Saskatoon Police responded to a garage fire in the 200 block of Dalhousie Crescent.
The garage and a vehicle that was parked inside were completely destroyed.
There were no injuries and there is no estimate of damage available.
At approximately 9:57 p.m., officers responded to an armed robbery at a pharmacy in the 100 block of Lenore Drive.
Two men entered the pharmacy with their faces covered, both armed with handguns, and demanded drugs and money. They left on foot with an undisclosed amount of cash and narcotics.
It's believed the suspects left in a vehicle that was parked near by.
Then just after 10:00 p.m., officers attended an armed robbery at 18th St. and Avenue W, where a male had his truck stolen at knife point.
A 25-year old man was just leaving the parking lot with his window rolled down when a man armed with a knife opened his door and had the driver exit his vehicle.
The suspect drove off with the truck however it was found abandoned a short time later.