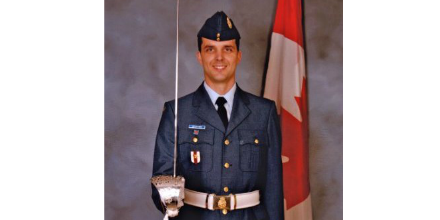 A man who grew up in Saskatchewan staring at the night sky may soon have his chance to join the stars.
Jason Leuschen, a pilot with the Royal Canadian Air Force, is one of 72 candidates remaining for the Canadian Space Agency's 2 astronaut positions.
Leuschen was born in BC, but he and his family moved to a farm near Bruno, which is about 90 kilometres east of Saskatoon, when he was 4 years old.
He says he fell in love with the sky growing up, whether it was climbing on the grainaries at night to watch the sunset or snowmobiling to view the Northern Lights.
The Canadian Space Agency plans to announce the winners in the summer, and in August, Canada's newest astronauts will head to Houston for NASA basic training.
Leuschen says getting the job would be equivalent to "winning the nerd Super Bowl," adding "I couldn't ask for anything else."
Leuschen would be only the second person raised in Saskatchewan to be chosen by the Canadian Space Agency, joining Saskatoon-born Dave Williams.
(CJWW)