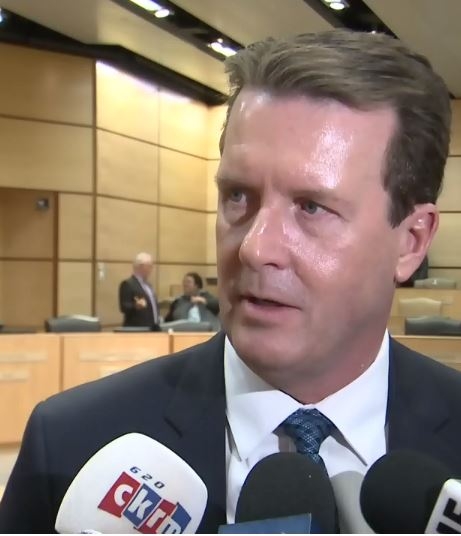 Regina's mayor is coming back from the SUMA convention in Saskatoon with more questions than answers.
Fougere says much was said about the province's deficit at the sessions, adding provincial leaders repeatedly told SUMA tough decisions will have to be made when it comes to the provincial budget.
Fougere says the government can't be bringing the knife out to both Regina and Saskatoon as that is where a majority of the population lives.
"We represent over half the population of this province," said Fougere. "We have a lot to say about where this province will be going. We will talk in a unified voice about how we see the priorities of this province going forward."
Fougere says cuts should not be on the radar to major cities because they are critical to the success of Saskatchewan.
He adds Saskatchewan has become an "urban" province, which is something the government must recognize.
"We are an urban province, more and more," said Fougere. "So when the province talks about the services they want to cut and how they want to balance the budget and get rid of this 1.2-billion dollar deficit, they must understand they don't cut everything. If you cut everything, then you have no priorities."