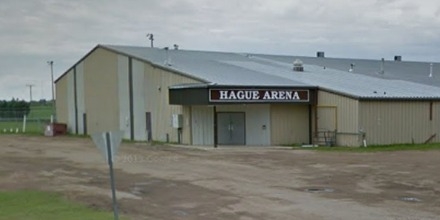 The General Manager of the Saskatchewan Hockey Association says the referees from a recent controversial incident in Hague over the weekend, should have kept sending fans to the lobby.
Kelly McClintock says that would have been a more effective way of dealing with rowdy fans, instead of simply ending the game.
Referees, 29-year old Kyle Chudyk and 22-year old Michael Schwebius ended a game between the Prince Albert Hurricanes and Hague Royals, alleging fans from PA swore at and threatened them.
The head coach of Hague called the RCMP in after some of the action in the stands. As it turned out, the two refs were escorted out of the arena by officers.
McClintock says the two referees, who are now suspended from provincial playoff games, and the Sask Valley Minor Hockey League for the rest of the year, didn't follow proper procedure by ending the game
They are still able to referee in any other league.
McClintock says there have been games in the past where the referees stopped the game until all fans were out of the arena stands and sent to the lobby.
McClintock says the passion of hockey parents, and sport in general, makes it difficult to truly move towards zero abuse.
In this case, a player and the coach for Prince Albert — who is also the President of that city's minor hockey associatio — have been suspended for 3 games.
A PA fan was also banned from watching any games in the SVMHL for the rest of the year.
McClintock says there is a deeper dynamic to fan abuse when it comes to smaller centres.
He says in towns like Hague the person who is causing the disturbance may be a relative or business partner which makes it even harder for someone to approachch them about their behaviour because of the possibility of conflict of interest.
(with files from CJWW)