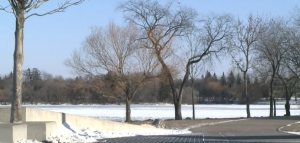 After a stretch this week where we endured temperatures around minus 45 when you include the windchill, we are now seeing a warm-up that could see spring-like temperatures for most of February.
Environment Canada's Natalie Hazell says we can expect temperatures to be above zero for a daytime high all of next week and perhaps into the long weekend before temperatures moderate a little after the Family Day holiday with a high of minus 3 or minus 4.
Hazell says a high pressure system bringing the warm air from the Pacific is hanging over Idaho and Montana with no sign of it leaving anytime soon meaning we can embrace the mild weather we are starting to receive.
As for whether or not we are done with the minus 40 weather, Hazell says she can't say anything for certain, but we won't have to worry about that this month.