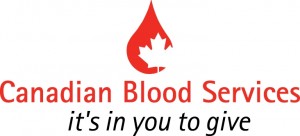 New blood donors are critically needed in Regina this February, and Canadian Blood Services wants to close in on its goal before the end of March.
Katherine Wasylynka is the Territory Manager for Southern Saskatchewan for Canadian Blood Services, she said it's important people know new donors are ALWAYS needed.
"Over the last year we've had a call for new donors, we need about 100,000 new donors to keep the system going," said Wasylynka "So far we have had a tremendous response, but by the end of March we still need about 30,000 new donors," Wasylynka said.
Wasylynka said Canadian Blood Services is encouraging Regina residents to incorporate giving blood into upcoming celebrations.
There are two locations in Regina to donate, at the University of Regina or Canadian Blood Services Regina on Broad Street.
She said more than 800 patients in Canada are waiting for a donation which could help save their lives.
In Regina alone there is currently about 572 open appointments.
Canadian Blood Services has also introduced new guidelines for women donors, which could have a negative impact on supplies.
The new rules mean that female donors are now required to wait 12 weeks, not just eight between donations because very frequent donors have a higher tendency of having lower iron stores, which can lead to things like anemia.
Canadian Blood Services says it's been relying on a relatively small pool of donors, and plans to reach out to a new generation of potential blood donors on social media to make up for the expected shortfall.