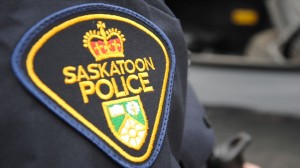 A stolen SUV led to a high speed chase and the arrest of a 40 year-old man in Saskatoon early Sunday morning.
Around 2:40 a.m. Sunday morning, a Saskatoon K-9 officer spotted a stolen SUV in the city's Pleasant Hill neighborhood and attempted to stop the vehicle before the driver drove off at a high rate of speed.
The Air Support Unit followed the vehicle and continued to do so after a spike belt failed to stop it.
The driver eventually abandoned the vehicle and fled on foot, where officers were directed by the Air Support Unit until the arrest was made.
The man has been charged with dangerous operation of a motor vehicle, driving while prohibited and possession of stolen property over $5,000.
He will make his first court appearance on Sunday.