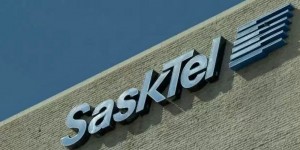 Due to the Regina Bypass Project, SaskTel crews will be required to move underground fibre optic facilities east of Regina to clear a path for the projects construction.
As a result, SaskTel will have a planned service outage on Tuesday February 14th that will impact the communities of Davin, Katepwa Beach, Kendal, Montmarte, Odessa, Vibank, and the surrounding areas.
Due to the complex nature of the work required to move the fibre optic facilities and splice customers back into the network, the total outage is anticipated to last from 1:00 am to approximately 6:00 am.
Individual customers will have their services restored as SaskTel crews splice them back into the network throughout the evening. For many customers, this will mean their services will be restored after a shorter period of time than what the outage is planned for.
The service outage will impact SaskTel landline, cellular, High Speed, and data services in these communities.