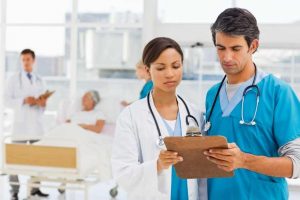 A survey on a number of issues conducted by the Saskatchewan Medical Association shows there is a high risk of burnout amongst members.
Association president Dr. Intheran Pillay says the survey, which saw 650 respondents, indicated a large number are reporting they are risk of burnout with one in two specialists saying they are at risk as are two out of every three general practitioners.
Pillay says this is very concerning and confirms there are a large number of doctors in Saskatchewan who are managing, but at a high level of stress.
Pillay goes on to say many physicians recognize the problem and are ready to work on solutions to reduce the rate of burnout.
The survey, which had a number of issues on it, shows doctors have told the association clearly that a fragmented health system is diminishing patient care and wasting resources.
The survey, which was taken between January 16 and February 5, also comes at a time as the Saskatchewan government consolidates 12 existing health regions into a single provincial health authority.