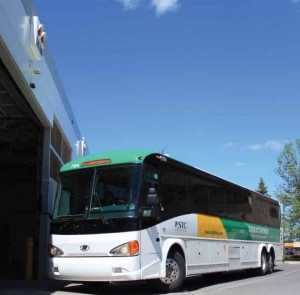 The minister for the Saskatchewan Transportation Company told a Prince Albert business crowd Monday that a full review of the provincially owned bus line is needed.
Joe Hargrave told reporters after his address that a sell-off might even have to occur repeating a statement by the Premier when it comes to Sasktel saying if the right offer comes along the government would have to listen.
Ridership in STC has been declining over the past few years with the company getting 14 million dollars in grant money from the province.
Hargrave says STC is a big draw on the provincial revenues.