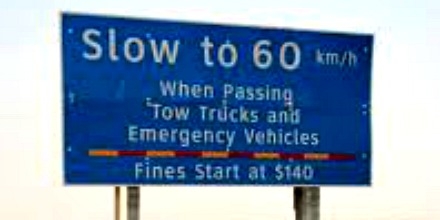 A tow truck operator based out of Rosthern says he's concerned for his safety while towing vehicles on Saskatchewan's highways.
Harvey Britton owns a tow truck company and is often called out to help stranded motorists on Highway 11 between Saskatoon and Rosthern. Even though provincial law requires people to slow to 60 kilometres an hour when passing a tow truck, Britton says many drivers, including trucking companies, are passing them at nearly twice that speed.
RELATED:
Britton says the close calls have scared off some operators from heading to the highway.
Britton says many tow truck companies have installed cameras on their dashboard and place cones near their towing area as extra precautions. However, he doesn't think the message of slowing to 60 is getting to drivers.
He says a number of tow truck operators have been injured on the job in the past 10 years, and with the number of close calls they deal with on a daily basis, the odds are high for someone being killed on the highway.
(CJWW)