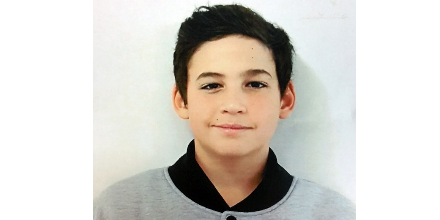 The Regina Police Service is looking for 12-year old Xander Pierre Theriault of Regina, was last seen in Regina in the 4500 block of 2nd Avenue on February 15, 2017, at 11:41 a.m.
He was last seen wearing a jogger pants, Nike runners, a sweater, a rain jacket, a Chicago Bulls baseball hat, and he was carrying a backpack.
There is no reason to believe Theriault has come to harm, however, he is vulnerable because of his age and police need to locate him to ensure that he is safe.
Anyone with information that could assist police is asked to contact the Regina Police Service at 306-777-6500, or your local law enforcement agency, or call Crime Stoppers at 1-800-222-8477.