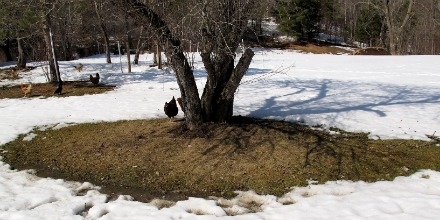 There may not be much snow left on the ground soon in the province.
Six Saskatchewan communities broke previous records for February 15th as a Pacific system continues to provide the province warm weather.
The hot spot was Maple Creek, where the mercury climbed to plus 18 degrees, beating their previous high of 11 degrees. Moose Jaw, Swift Current, Wynyard, Elbow and Key Lake also broke daily records, while Kindersley was tied with their previous high.
The following locations set new record high temperatures:
ELBOW
New record of 9.3
Old record of 5.2 set in 1983
Records started in 1945
KEY LAKE
New record of 5.0
Old record of 3.9 set in 1977
Records started in 1977
KINDERSLEY
New record of 6.0
Old record of 4.8 set in 2008
Records started in 1943
MAPLE CREEK
New record of 18.9
Old record of 11.0 set in 1981
Records started in 1922
MOOSE JAW
New record of 10.2
Old record of 8.3 set in 1916
Records started in 1895
SWIFT CURRENT
New record of 11.4
Old record of 8.3 set in 1916
Records started in 1886
WATROUS
New record of 6.2
Old record of 5.5 set in 2002
Records started in 1953
WYNYARD
New record of 8.3
Old record of 4.6 set in 2011
Records started in 1940
Environment Canada meteorologist John Paul Cragg suggests you enjoy the weather as it might get a bit cooler in the days to come.
As for Saskatchewan's two major centres, Cragg says Saskatoon reached 6 degrees, about 3 short of the record.
Regina made it to plus 5, which is one short of the daily high