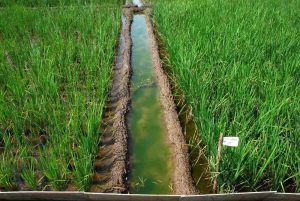 The largest agricultural drainage project in Saskatchewan history has been approved by the Water Security Agency.
The project, which is located in the southeast corner within the Gooseberry Lake Watershed, sees single approval to 73 landowners for more than 18-thousand acres of organized and managed drainage.
Landowners in the Dry Lake project now have land control and security for their drainage works.
By including 30 gated structures, controlled release of flows will throttle spring runoff to the equivalent of a one in two year flow rate.
Flow controls for existing drainage will ensure downstream landowners and communities will not experience increased flooding.
This project also restored 34-acres of wetlands on existing drainage and 21-acres of wetland retention on new drainage.