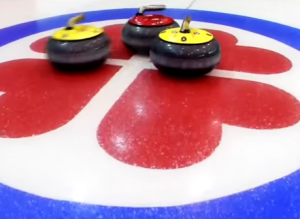 After not playing in the opening draw of the Scotties Tournament of Hearts Saturday afternoon in St. Catherines, Ontario, Moose Jaw's Penny Barker made her debut in the evening draw, but it didn't go well.
Stacey Curtis of Newfoundland collected 3 in the 8th end to break the game open as she went on to win 7-4 over Team Saskatchewan.
Barker is back on the ice Sunday morning at 7:30 Saskatchewan time as she faces a familiar foe.  Barker will take on the Michelle Englot rink representing Manitoba.  After representing Saskatchewan numerous times at the Canadian womens curling championship, the Regina native is now skipping the Manitoba entry.
Barker will also have a game against Northern Ontario's Krista McCarville on Sunday night.