If you think you've seen just about everything at Regina's Wascana Centre, you might want to think again.
According to CEO Bernadette McIntyre, there are 150 things — and more — to see.
And Wascana Centre is so confident in that, there's a contest underway encouraging everyone to participate through photography and social media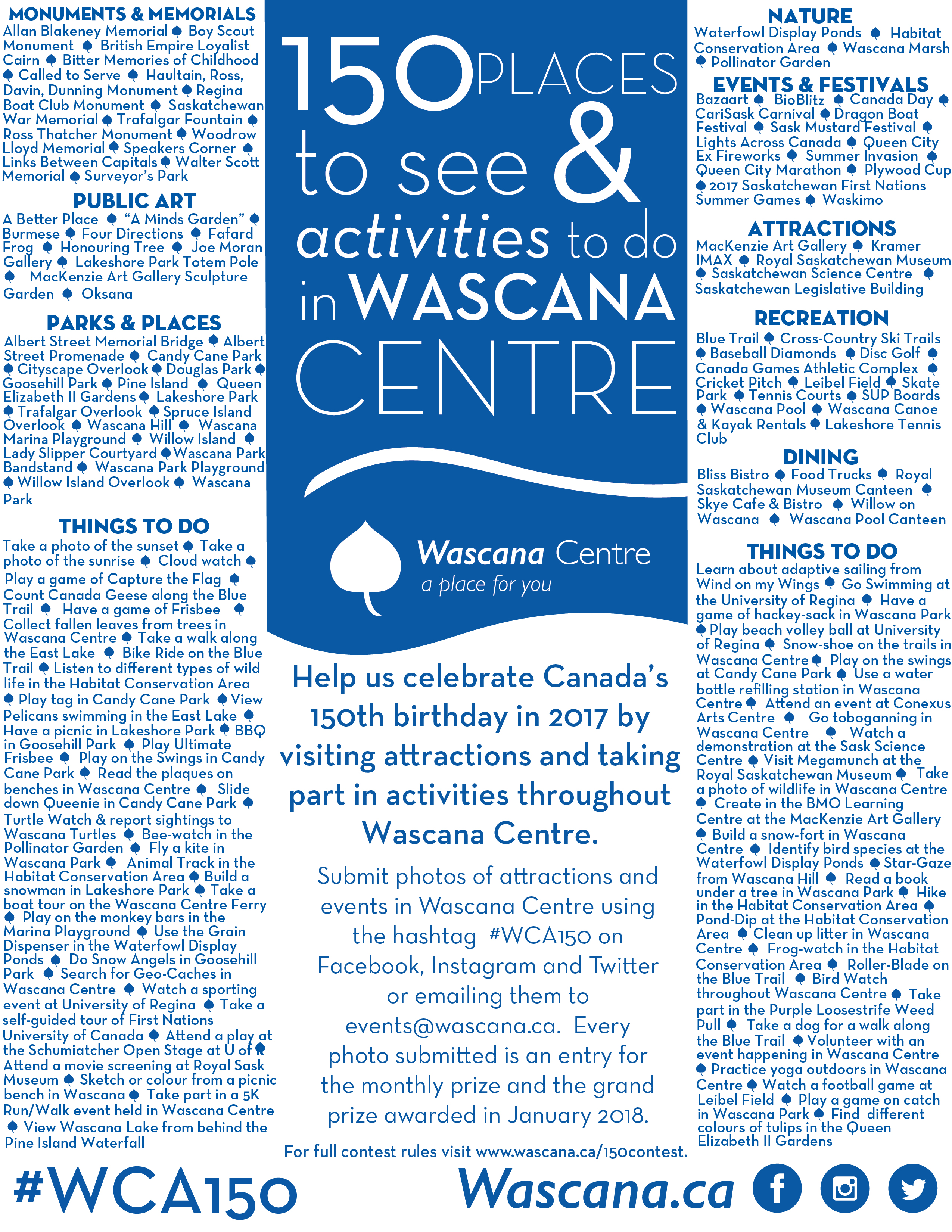 McIntyre says submit photo of the event using the hashtag WCA-150 onto social media.
There will be one winner chosen each month, with a Grand Prize being awarded in January 2018