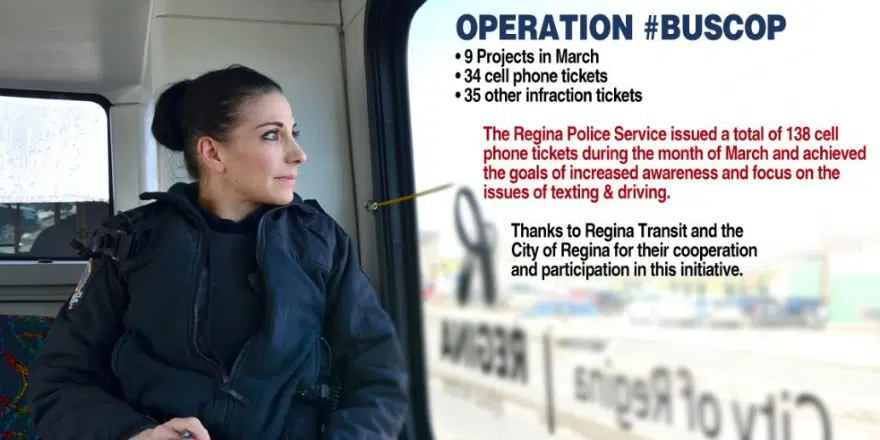 The Regina Police Service is happy to say Saskatchewan's first Operation Bus Cop program was a big success.
Over the month of March officers could be seen hoping onto city buses to catch distracted drivers.
Sixty-nine tickets were handed out in total, 34 of those for cell phone use.
However despite the increased awareness , police handed out more distracted driving tickets in March than they did the previous two months, with 138 being issued with regular patrol officers factored in.
Inspector Lorilee Davies felt there were a number of reasons for this, including the fact March was deemed "Distracted Driving Month" by SGI.
"I think the other part of the issue as well is with the new legislation changes that were implemented in January, this was for a lot of officers their first opportunity to be able to see how the legislation changes maybe make it a little easier for them to prove the charges in court," Davies said.
Related: Many Reginans getting a distracted driving ticket in 2017 with new laws in effect  
Davies added they are planning to continue to search for distracted drivers from Regina city buses throughout 2017, due to the programs success.