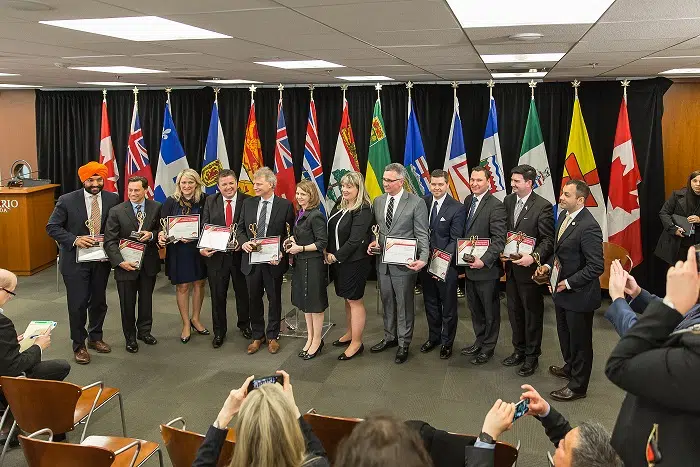 Saskatchewan's Trade Minister says the new Canadian Free Trade Agreement (CFTA) will level the playing field for Saskatchewan businesses and workers as they pursue opportunities across the country.
Jeremy Harrison was in Toronto last Friday with other federal, provincial and territorial trade ministers for the announcement of the agreement, which will greatly reduce barriers to trade, investment and worker mobility when it takes effect on July 1 of this year.
"Saskatchewan has long championed a Canadian market that is open and transparent and which allows our businesses to compete fairly and freely across the country," Harrison said. "The negotiations on this agreement were complicated and at times challenging, spanning two and one-half years and 21 separate sessions, but the goodwill and collaboration of the parties involved has resulted in an agreement of which all our governments can be proud."
Harrison said the CFTA will benefit Saskatchewan's businesses, workers and consumers by expanding procurement opportunities in other parts of the country and by ensuring labour mobility for our workers.
Saskatchewan businesses exported $19.6 billion worth of goods and services to the rest of Canada in 2015, according to Statistics Canada.
Another feature of the agreement is a new regulatory co-operation mechanism to address regulatory differences among provinces and territories that act as barriers to trade. Harrison said he is encouraging Saskatchewan businesses to identify regulatory differences that have caused them problems in operating across Canada.
The Canadian Free Trade Agreement replaces the existing Agreement on Internal Trade (AIT), which has been in place since 1995. CFTA establishes free trade rules that apply across the Canadian economy, unlike the old agreement which covered only 11 sectors of the economy.