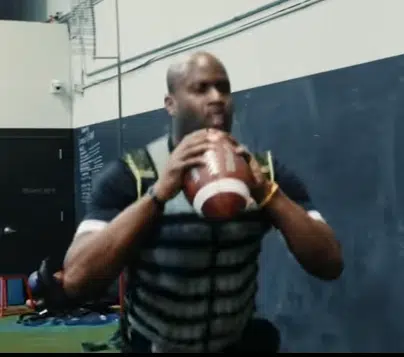 The Vince Young comeback story may be the biggest off-season story in the CFL.
The former NFL quarterback is trying to make the Saskatchewan Roughriders at the age of 33 after not having played a competitive game since 2014.
Young has released a YouTube video of himself working out as he prepares for an upcoming mini-camp that the team will hold in Florida this month.
At the end of the video,  Young says "The recipe is still the same, grind, dedication, repeat."