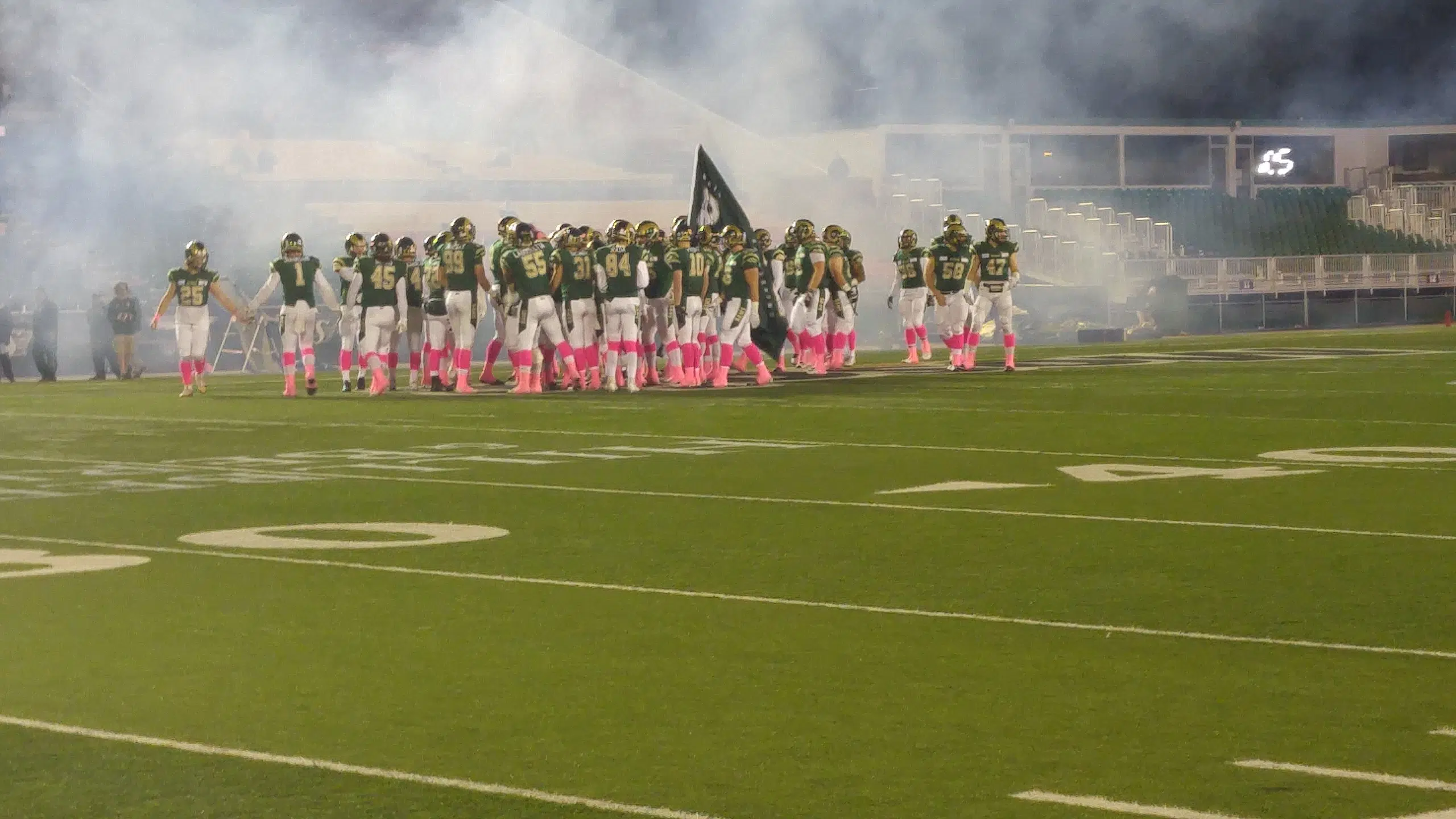 University football fans can start marking down dates for Regina Rams home games this season as Canada West released its 2017 schedule on Tuesday morning.
The Rams, who were 6-2 last season to finish first for the first time since joining the university ranks, will start the season off against the team that eliminated them in the playoffs last year as they will entertain the UBC Thunderbirds under the lights at the New Mosaic Stadium September 1.
Three of the Rams four home games will come in September with Alberta and Manitoba visiting September 16 and 23.
If the Rams can win the Hardy Cup this season, they would be the home team for a national semi-final against the winner of the Quebec conference on November 18 as the Canada West champ will be the home team for that game.
University of Regina Rams – 2017 Schedule
Aug. 23, 6:30 p.m. – vs. Calgary (Medicine Hat, Alta. – exhibition)
Sept. 1, 7:00 p.m. – vs. UBC (Mosaic Stadium)
Sept. 8, 5:30 p.m. – at Calgary (Calgary, Alta.)
Sept. 16, 2:00 p.m. – vs. Alberta (Mosaic Stadium)
Sept. 23, 2:00 p.m. – vs. Manitoba (Mosaic Stadium)
Sept. 29, 7:00 p.m. – at Saskatchewan (Saskatoon, Sask.)
Oct. 14, 1:00 p.m. – at Alberta (Edmonton, Alta.)
Oct. 21, 2:00 p.m. – vs. Calgary (Mosaic Stadium)
Oct. 28, 1:00 p.m. – at UBC (Vancouver, B.C.)
Nov. 4 – Canada West Semifinals
Nov. 11 – Hardy Cup
Nov. 18 – Mitchell Bowl (RSEQ at Canada West)
Nov. 25 – Vanier Cup