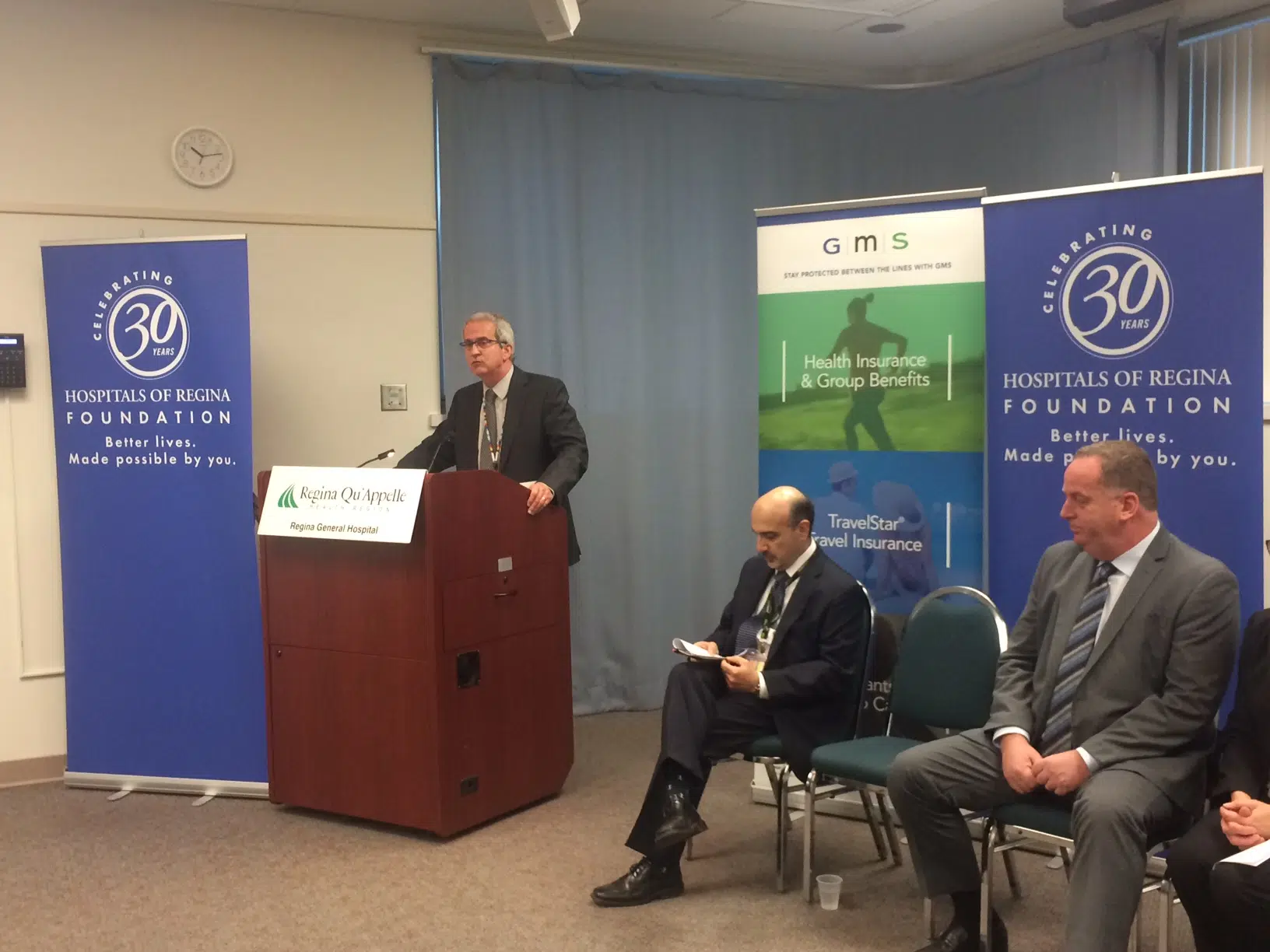 As part of the Hospital of Regina Foundations $3 million pledge drive, Group Medical Services has delivered on a $1 million promise to help push the fundraising goal towards the end line.
The money, which will be used for hospital-based trauma care, including equipment and tech for both RGH and Pasqua Hospitals, will help critically injured patients across the city.
HRF President and CEO Dino Sophocleous says they are relying on the public to help them get the rest of the money needed.
"People come through EMS, then the emergency room, surgical units, ICU, and of course rehab at the end of the day if it's needed," he said.
Regina hospitals on average treat 4 cases of trauma a day.