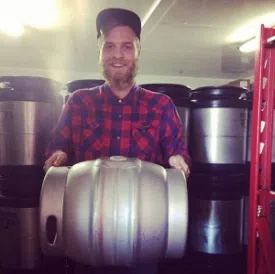 Regina's ale and lager beer enthusiasts will be out in full force this weekend for the Rebellion Cask festival.
The festival, now in it's third year will kick off on Friday afternoon at Rebellion Brewing.
Mark Heise, Vice President and Brewmaster with Rebellion says one of the most exciting parts of the weekend is when the casks are tapped.
"We'll be tapping casks – half of them Friday at 4:00 p.m.," said Heise. "And the other half on Saturday at 1:00 p.m. We've got 13 casks in total from various breweries across Saskatchewan as well as from Alberta.
Heise says tapping involves pounding a beer tap into the cask with a mallet which usually results in beer spraying everywhere.
Ballots when then be handed out for people to vote for their favorite cask.
Each cask only holds 40 liters of unique beer that each brewery will create.