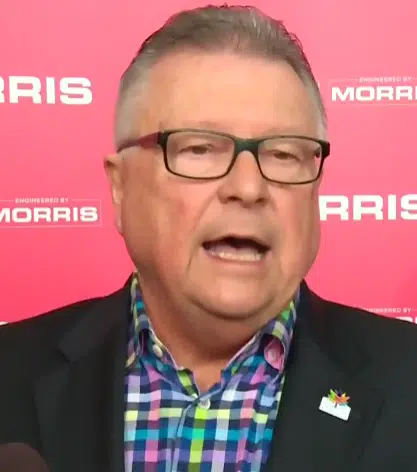 After 43 year old Michelle Omoruyi was charged with human smuggling, Canada's Public Safety Minister Ralph Goodale says proper immigration laws need to be followed regardless of whether this case was a humanitarian effort or not.
Goodale's comments came as he visited Saskatoon Friday for a pair of announcements.
Omoruyi was arrested last weekend after Canada Border Services Officers allegedly caught her with nine west African individuals in her vehicle. A search warrant of a home in Regina also yielded a significant amount of foreign cash.
Goodale says those who are being helped across the border end up being the victim in the end.
Human smuggling is rare in Canada, but Goodale says the RCMP and Canada Border Services Agency are always on the lookout, especially when around 400,000 people cross the border every day.
Michelle's husband, Victor was also arrested last weekend in North Dakota for allegedly dropping off nine people in an area of open farm fields near the border.
None of the allegations have been proven in court. Omoruyi will make her first court appearance May 15th in Estevan.
RCMP will not confirm the age or gender of the nine West African individuals involved but did say they have all claimed refugee status.
(CJWW)