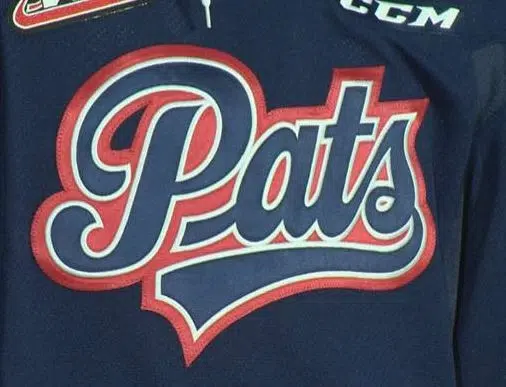 The Regina Pats knew the Lethbridge Hurricanes would come out with some energy for Game 3 of the WHL East final as the best-of-seven series resumed in the southern Alberta city Tuesday night, but they got a knockout punch before they knew what hit them.
John Paddock's crew were staggered just 16 seconds into the contest when Brendan Menell scored, and while they did tie the game at one, they never seemed to gain any sense of rhythm as the Hurricanes took a 2-1 series lead with a 3-1 victory.
Dawson Leedahl scored the lone Regina goal just past the midway part of the game, but just over 3 minutes later, Jadon Joseph broke in alone on Tyler Brown for what turned out to be the game-winning goal.
To make matters worse for Regina, Austin Wagner left the game in the second period and did not return.  His status for Game 4 on Wednesday is not known.
The Pats will need to win that game to even the series at two.  If not, the Pats will be down 3-1 as they were in the second round to Swift Current needing a win on Brandt Centre ice Friday to keep their season alive.
620 CKRM will have Wednesday's game for you from the Enmax Centre starting at 7:00.
Scoring Summary
First Period
Lethbridge – Brennan Menell (5) from Giorgio Estephan and Tyler Wong – 0:16.
Second Period
Regina – Dawson Leedahl (9) from Josh Mahura and Sam Steel – 10:43.
Lethbridge – Jadon Joseph (2) from Brady Pouteau – 13:54.
Third Period
Lethbridge – Egor Babenko (8) from Tyler Wong and Brady Pouteau – 4:08.
Shots on Goal
Regina 13-8-8-(29) Lethbridge 7-10-10-(27)