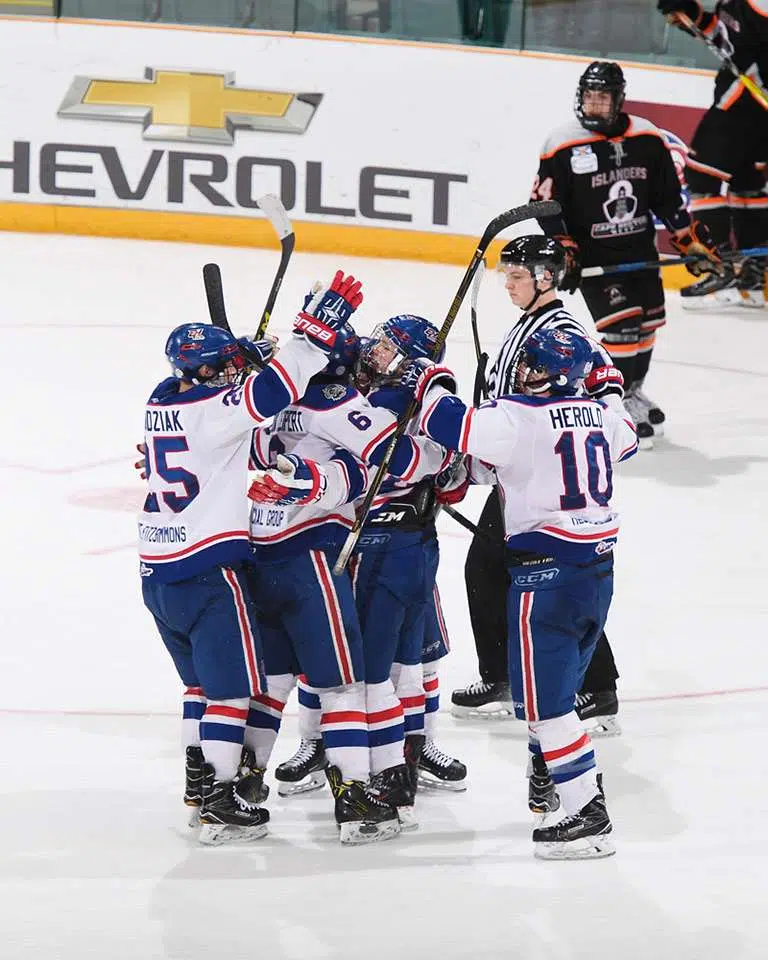 The Regina Pat Canadians completed round-robin play at the Telus Cup Friday with a 5-2 win over Cape Breton.
The victory left the Pat C's with a record of 2-2-1 which was good enough for 3rd place.
On Saturday, they will play the Quebec reps from St. Francois with the winner looking for a spot in the final.
St. Francois beat Regina in the round-robin by a score of 3-2.
Regina has been led in the round-robin by Lukas Sillinger who has one goal and five assists to tie him for second in tournament scoring.
The other semi-final will see Mississauga, Ontario vs Cape Breton.
The final goes Sunday.