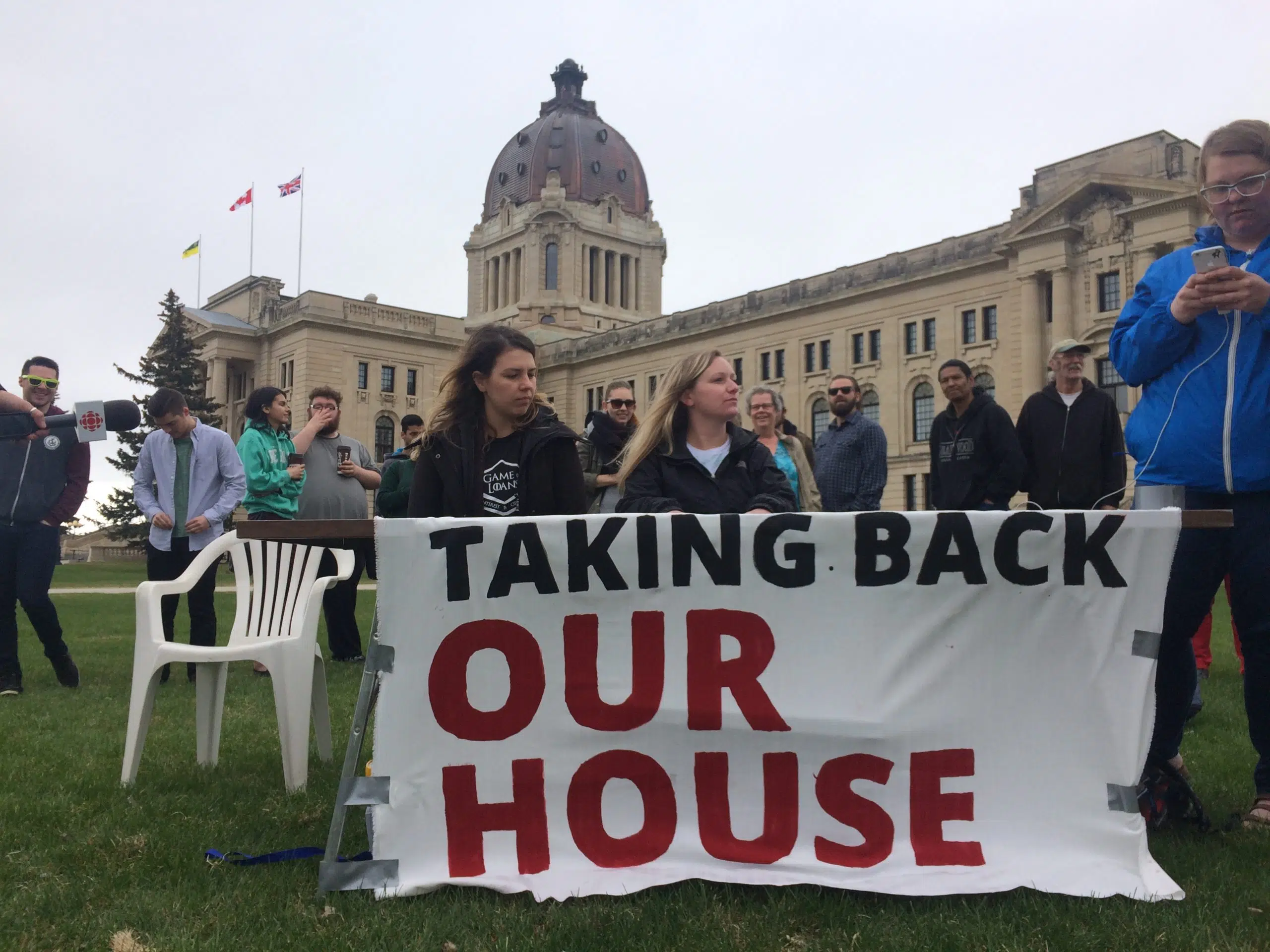 About two dozen protesters are ready to camp out on the legislature lawn to fight advanced education budget cuts.
Representatives from the Students Mobilizing Against Cuts (SMAC) – got to the Legislative Building at 9 a.m Monday as the first of five "secret" actions, including putting up tents to dig in for the long haul.
Organizer Kelsey Morrison says she works three jobs to get through school and is more so concerned about the situation getting harder for the next generation of students.
"The five-percent reduction of post-secondary funding, the cuts to scholarships, and financial aid funding are going to impact me, as well as many other students," she said.
The Wall Government cut $45 million from the Education budget in their tabled provincial budget in March