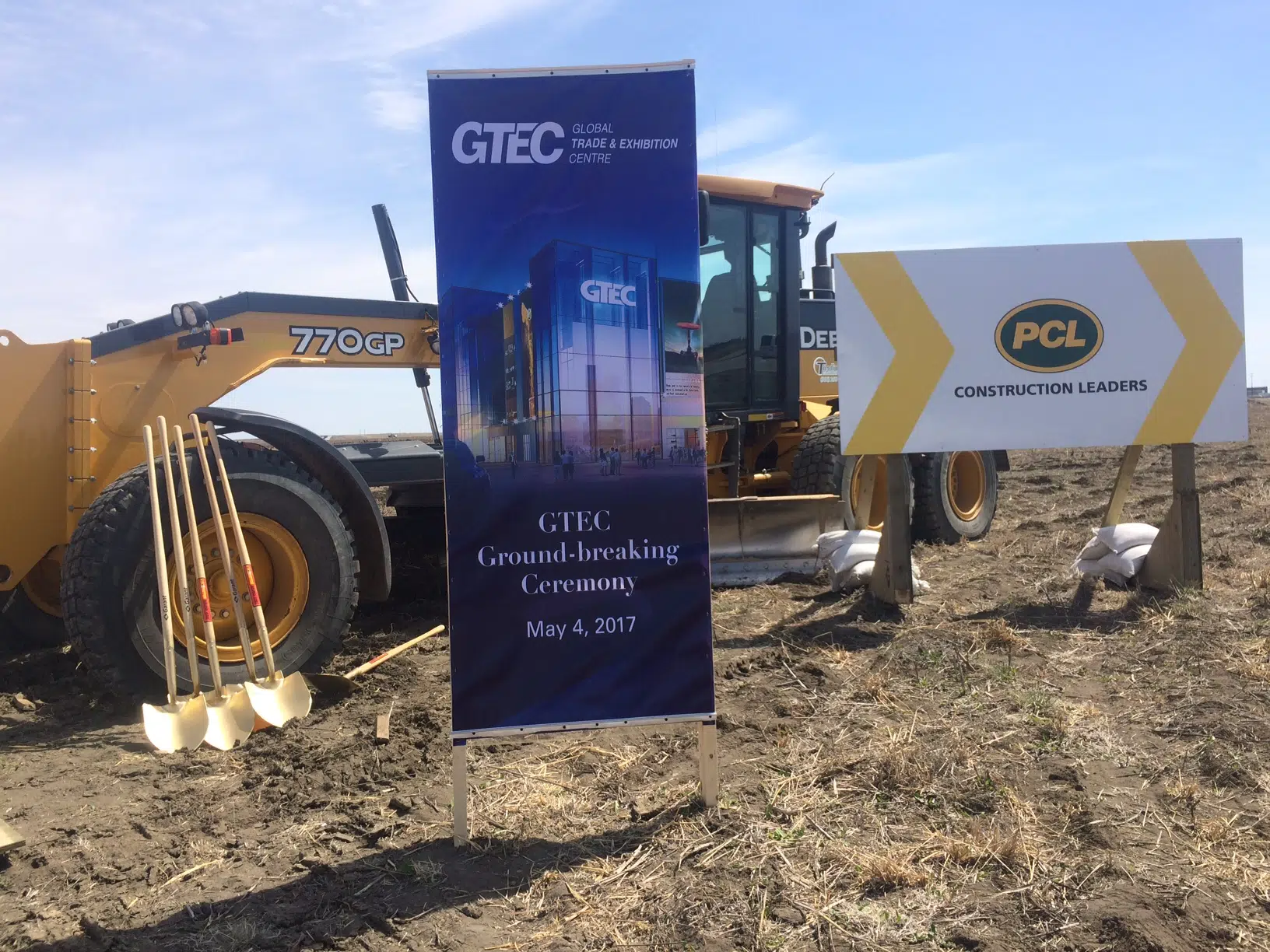 The ground has been broken on a new $45 million dollar six-building development in the Global Transportation Hub.
The Global Trade Exhibition Centre, which will house primarily Asian based small and medium sized manufacturers, will be a hub for the distribution of good into the Saskatchewan market.
Brightenview CEO Joe Zhou said Saskatchewan is as close as you can come to an untapped marketplace, and he expects trade volume to be high.
"At the end of the day, we are attracting the trade volumes and goods to be coming into Saskatchewan and get sold and distributed to the market," he said.
RELATED:
Zhou added on top of adding upwards of 300 full-time local jobs, the financial the impact, especially when it comes to revenue coming from the PST heading back to the provincial coffers, will be tremendous
The first stage of construction, two of the six buildings, will be ready in February 2018.