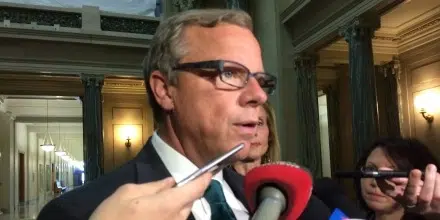 Those in charge of Saskatchewan's Crown Corporations are taking a three and half percent cut in pay as are deputy ministers
The move takes effect May 1.
In a release, Premier Wall says these senior public servants know it is important to share the responsibility for addressing the financial challenges being faced.
RELATED:
The move is expected to save 280-thousand dollars per year.
MLA's have already cut their pay by 3 percent with all public sector employees doing the same thing with those reductions possibly coming from unpaid days off.