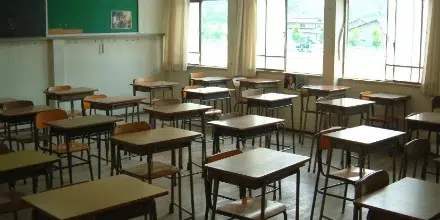 While the dust has seemingly started to settle in the legislature after Bill 63, an amendment to the Education Act, some — particularly parents — across the province are still left concerned and confused.
Michelle Grodecki, a Regina mother of three, said many parents, like herself, are seeking clarification around what exactly changed.
"Even with the amendments, there is so much uncertainty surrounding what kind of power the trustees really do have and what kind of power the school divisions are really going to have, which then comes down to affecting our kids and the programs the school divisions offer," she said.
And Grodecki understands what it's like to have programs cut.
Following the March 22 provincial budget — due to the lack of education ministry funding — Regina Public Schools cancelled its Communication Preschool, for children with hearing loss, which her son attended.
Similar to Grodecki, the Saskatchewan School Boards Association is also leery of some of the amendments made to Bill 63.
Shawn Davidson, president of the association, said last week they're pleased the government amended the bill to preserve the roles of elected boards and ensure trustees could be locally elected; however, the SSBA is still concerned with overriding power to the minister and the future of joint boards.
Meanwhile, Grodecki said she's noticing first-hand how teachers in her kids' school are feeling deflated — especially when they're asked to be more innovative and creative with less resources.
She said she's worried about the future of educators in Saskatchewan.
"There are so many teachers saying, 'Maybe it's just time for me to walk away,'" said Grodecki. "We're going to lose good teachers as a result of this bill — we're losing teachers already — because of the government's voice and how the government is portraying teachers."
Davidson wants to see, after public consultation, the government sit down and reform the Education Act, noting it was crafted in 1994.
"We're hopeful that the minister will publicly commit to getting the Education Act rewritten and done correctly, working together with the groups," said Davidson. "We really think it would be a great step to help rebuild some of the bridges and some of the trust that — quite frankly — has been eroded over the course of the past year."
Those sentiments are echoed by Grodecki.
"We'd love to have this Education Act looked at in a manner that people have a voice," she said. "They talk about parents and teachers being the experts, and I want to know where that consultation is — that's our biggest goal: having proper consultation between parents and teachers."
In response to reviewing the Act, Education Minister Don Morgan said last week he's willing to have that discussion in the fall, but the budget is currently the major focus.
"At this point, right now, our goal should be working through budget issues and working to get some regulations in place that are workable," said Morgan.
However, waiting until the next school year doesn't sit well with Grodecki; she wants immediate action, for the sake of her children and those across the province.
"These kids are going to be seeing more and more students inside their classrooms, which is going to mean less time for teachers to support them and offer those specialized programs that kids need," she explained. "It's going to affect kids' literacy rates, it's going to affect their numeracy rates, which will then affect graduation rates."
According to Grodecki, the long-term impact of Bill 63 is detrimental.
"This is a trickle down effect. It's not just affecting our kids right now in the classroom, but it's going to affect them for the rest of their lives."
(With files from CJWW)