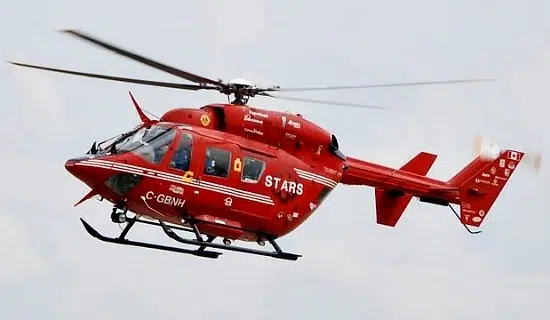 There was much fanfare this past week when K+S Potash officially opened its mine near Bethune.
At the grand opening of the Legacy mine, K+S announced a $1 million gift to STARS Air Ambulance to help fund the non-profit's helicopter air ambulance operations in Saskatchewan.
Mike Lamacchia, STARS vice president of operations in Saskatchewan and Alberta, says the short-term benefits of this money gives them the latitude to conduction 100 mission.
Lamacchia says that translates to 100 patients who will be helped.
He adds that K+S had a strong connection to STARS well before the mine opening.
The son of an employee was cared for and transported by STARS after he sustained multiple injuries in a snowmobile accident in January 2016.
Today, STARS has flown more than 4,000 people to 500 communities across Saskatchewan since establishing bases in Regina and Saskatoon in 2012.