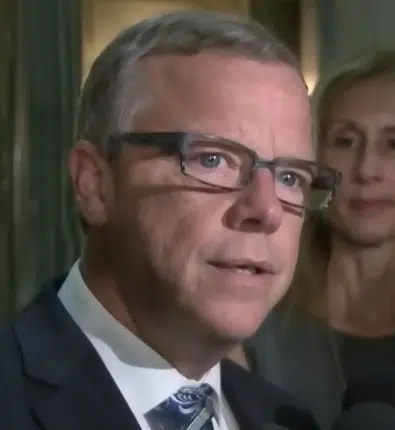 Saskatchewan Premier Brad Wall has sent a letter to Prime Minister Justin Trudeau slamming Ottawa's intention to link provincial transfer payments with that province's carbon tax policy.
Saskatchewan opposes a carbon tax, and Wall says tying a carbon tax to equalization payments violates the principles of fiscal federalism.
RELATED:
Wall says he if need be, will take the federal government to court to stop this from being imposed in Saskatchewan.
"If they think they have the constitutional authority to impose a carbon tax on one or a couple of provinces, then go ahead, bring it forward," Wall said
"We will take this to court, and we are reasonably optimistic about our chances, and if they are too, that should be their final vindication," he added.
Last year, Prime Minister Justin Trudeau said if provinces don't have at least a 10-dollar-a-tonne price on carbon by 2018, Ottawa would impose it on them.