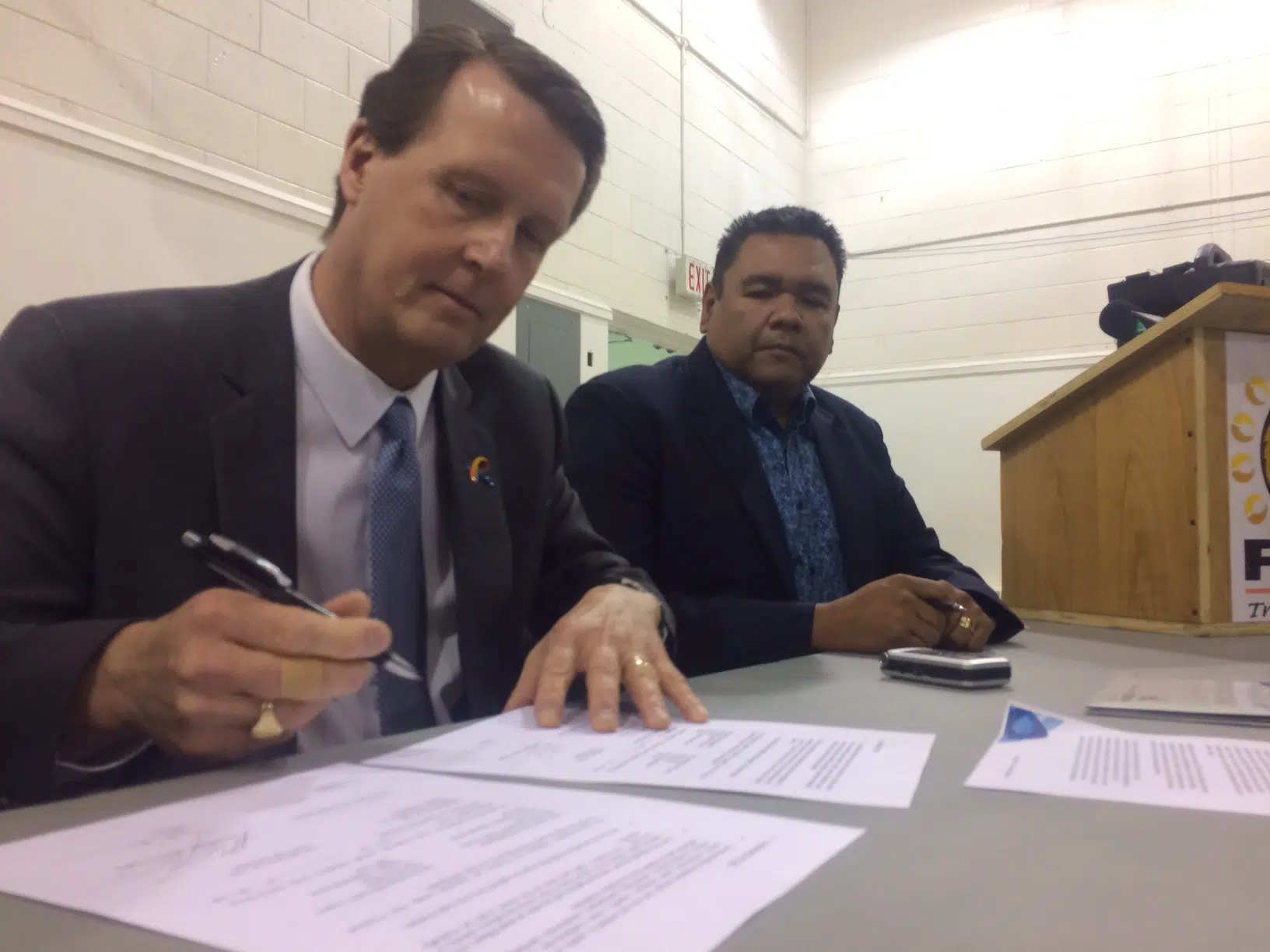 A renewed protocol between the City of Regina and the File Hills Qu'Appelle Tribal Council has recommitted both sides efforts to strengthen their relationship based on recognition, partnership, and respect.
Tribal Chief Edmund Bellegarde says it's a tremendously significant moment for the FHQTC and believes it shows the city of Regina understands the needs and problems they face.
"The citizens, the people that are a part of Canada, Indigenous people are part of Canadian fabric," he said.
"We are not always going to agree on everything. The impacts and the perceptions of those impacts are certainly going to differ from time to time and from issue to issue. The circumstances are to create the framework and then the processes to bring these matters forward," he added.
Adding to the initial protocol signed in 2007, this updated version provides a governance committee compromised of elected representatives.