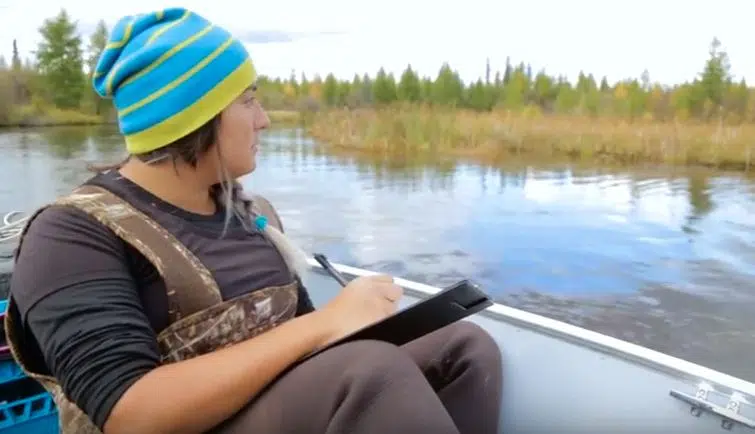 A Saskatchewan Polytechnic student is thrilled that her project, which examines shorelines in the province, has been given an award for sustainable development.
Blossom Lamalice's project is called the Shoreline Health Assessment Project, and it focuses on lakes in Saskatchewan and surrounding areas.
Specifically, the project examines the sediment, vegetation and other features of various shorelines to assess current environmental states.
Lamalice is in her second year at Sask. Polytech's school of Natural Resources and Built Environment. She says it's her love of the province and its lakes that inspired her to do the research — the award is just icing on the cake.
"Yes, it's a great achievement and it's very nice to see the recognition for the project I've been working on," said Lamalice. "My mom always used to take us out camping every summer when we weren't in school, and it just gave me a love for nature."
Lamalice added that introducing a drone into her project gave stunning results, providing data that can be referenced into the future.
The other project receiving recognition was called the Solar Power Demonstration Site Project.