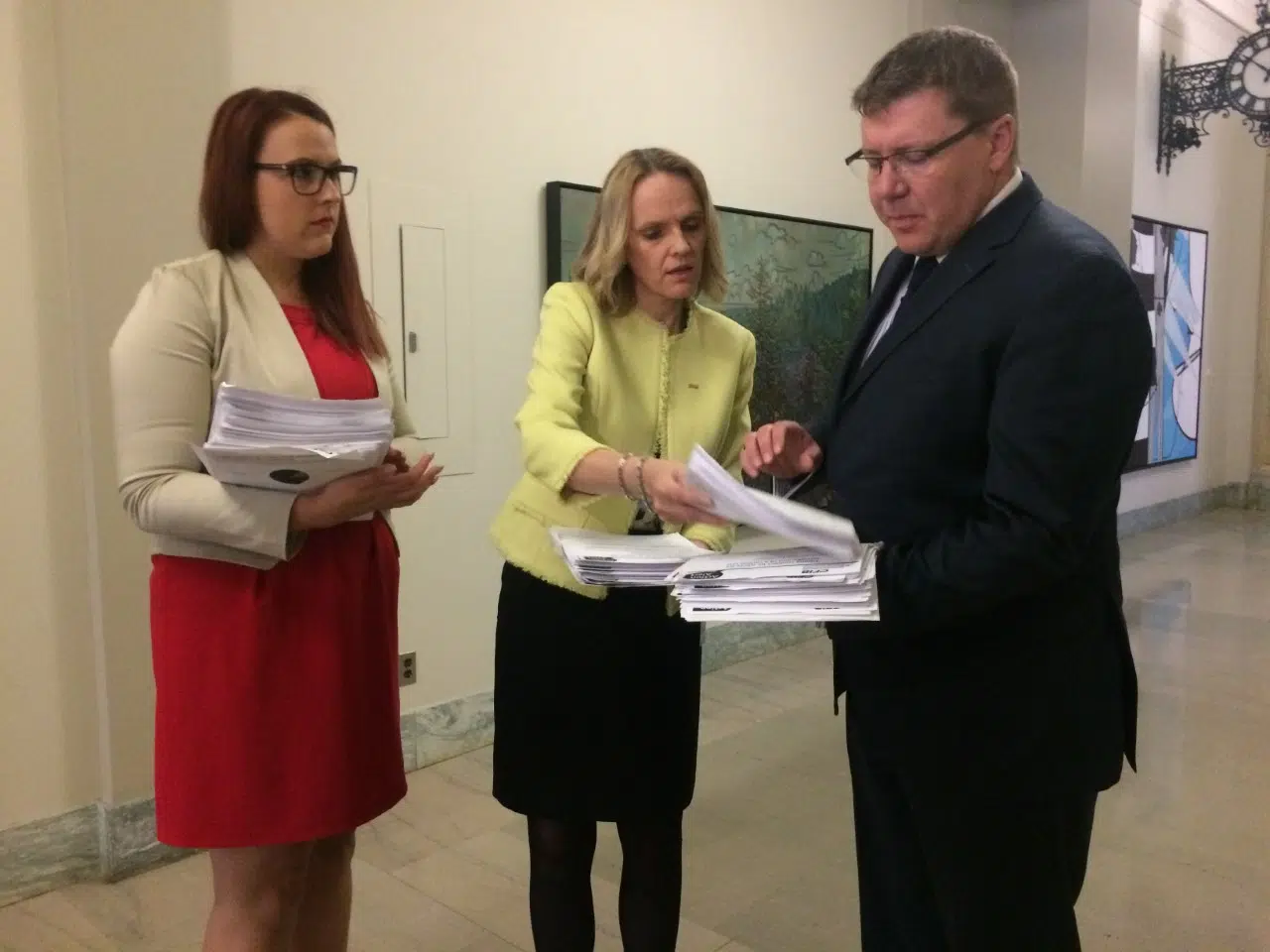 The Regina chapter of the Canadian Federation of Independent Business has given the Sask Party a one-thousand signature petition siding with the province against a potential federally imposed carbon tax.
The CFIB's Marilyn Braun-Pollon says with added taxation in other forms, measures which would create what she calls an unfair disadvantage to neighbouring provinces would see many businesses shutter for good.
"Businesses care about the environment and are already doing a lot to protect then environment, and frankly punitive measures like a carbon tax, and more regulations are the least effective way to make a change," she said.
Minister of the Environment Scott Moe says the federal government hinting that they would impose a carbon tax on a province which does not want it equates to the feds laying down a PST in a province which doesn't currently have one to level the playing field.