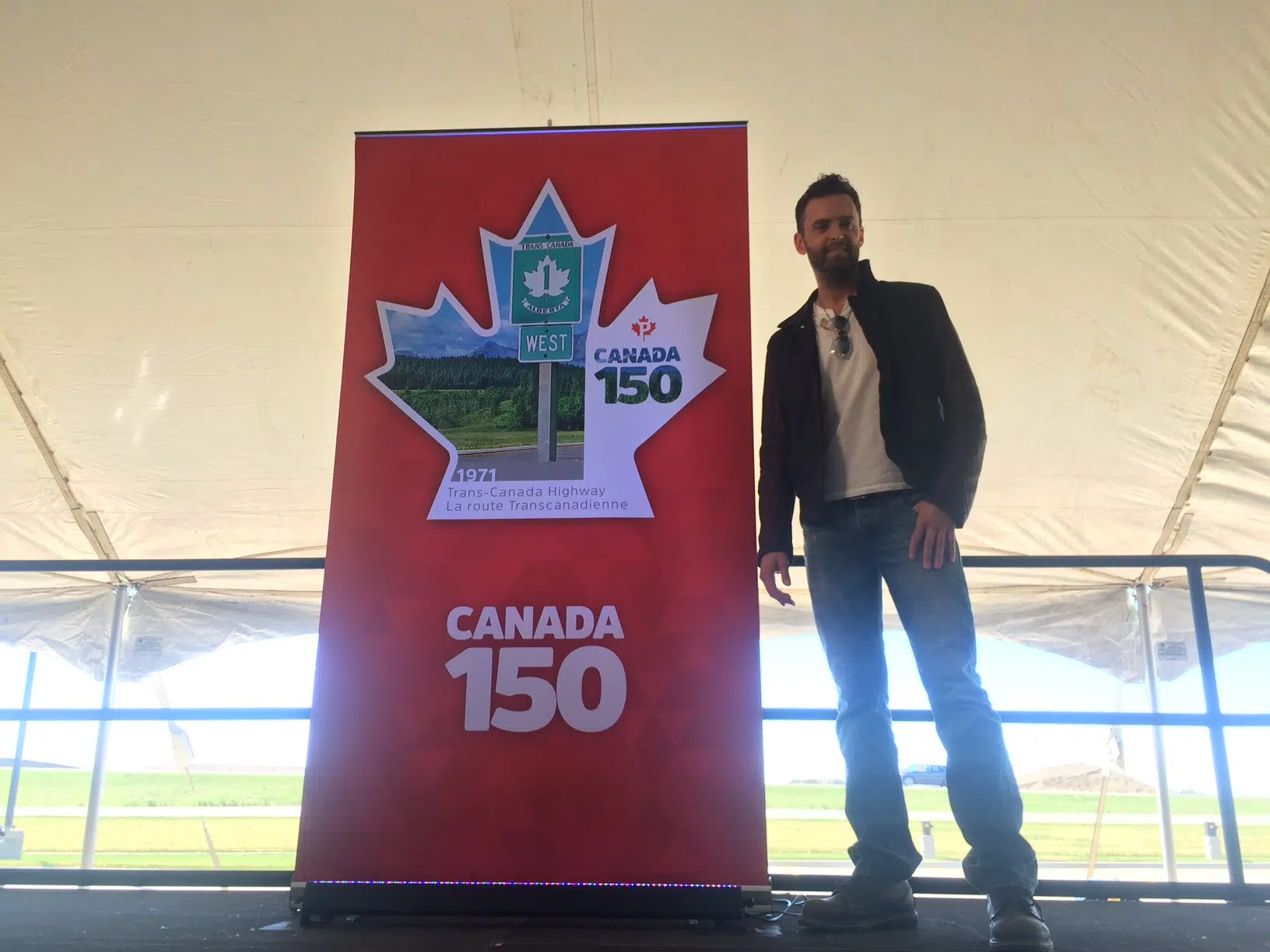 Country music star Dean Brody was on hand to help Canada Post continue their cross-country tour to show off their Canada 150 stamps.
The Regina-based announcement is a spotlight on the Trans-Canada Highway, which, at eight-thousand kilometres, connects cities like Regina with the rest of Canada.
Canada Post GM of Communications Jon Hamilton explains that the City of Regina is a perfect example of the importance of one of the greatest engineering feats in modern history.
"We thought Regina was perfect, because if you're coming into Regina you're on the Trans-Canada Highway, that's the road you're going to take, and the road you're going to take out," he said.
"It's incredibly important, not just for business coming in, but for business going out," he added.
Brody said one of his fondest musical memories is traveling Trans-Canada in an SUV as part of his first Canadian tour.