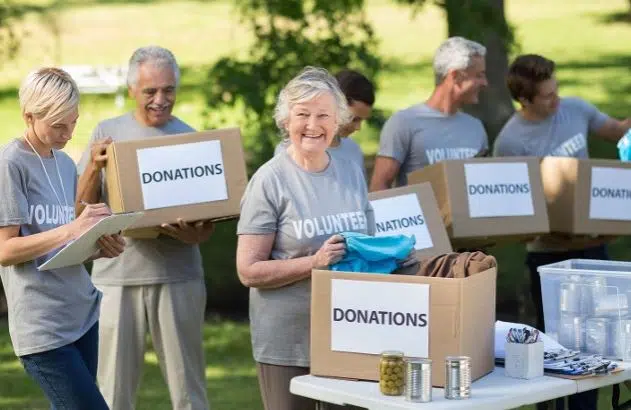 Today, more than one in seven Canadians are over the age of 65. In Saskatchewan, the elderly population is on the rise as well; there was a 10.9 per cent increase in seniors from 2011 to 2016.
As baby boomers age, many are looking for meaningful ways to give back to their communities.
In light of giving back, in 2004, the federal government launched the New Horizons for Seniors Program.
According to the Government of Canada's website, New Horizons "supports projects led or inspired by seniors who make a difference in the lives of others and in their communities."
Here in Saskatchewan, Yorkton-Melville MP Cathy Wagantall is encouraging the province's seniors to get involved.
"It's a great program that encourages volunteering between generations, engaging seniors and mentoring others," said Wagantall. "It expands awareness of elder abuse, and it supports the social inclusion and participation of seniors."
Last year, Wagantall said she had 15 communities in her riding take advantage of it.
Community-based projects are funded up to $25,000 per year, per organization.
Some activities this grant can go towards funding include: developing urban gardens, learning computer skills, telling stories from the past to school children, creating a cookbook of traditional dishes, and speaking to groups of new/soon-to-be retirees about their positive experiences with volunteerism.
In order to be eligible for the program, projects need to meet one or more of the five objectives:
Promoting volunteerism among seniors and other generations
Engaging seniors in the community through the mentoring of others
Expanding awareness of elder abuse, including financial abuse
Supporting the social participation and inclusion of seniors
Providing capital assistance for new and existing community projects and/or programs for seniors
Not-for-profit organizations, municipal governments, band/tribal councils and other Indigenous organizations, research organizations, public health and social services institutions, and educational institutions are all eligible to apply.
For more information on the New Horizons for Seniors Program, visit the Government of Canada's website.
(With files from GX94)