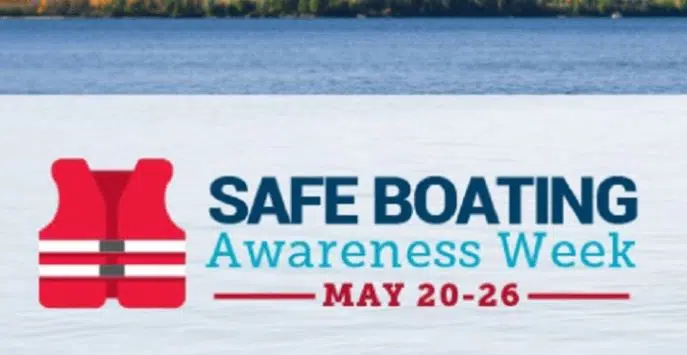 The Victoria Day long weekend coincides with the start of the North American Safe Boating Awareness Week.
Ian Gilson with the Canadian Safe Boating Council says it's best people double-check to make sure both their boat and passengers are prepared before casting off.
Gilson says it's important boaters remember to check the weather and their gas tank, and to make sure they have all their safety equipment on board as well. However, he says there are some things that can't be controlled that people should be mindful of.
"Especially this time of year, beware of the dangers of cold water," says Gilson. "Cold water can kill — unless you take steps to prevent it."
One of those steps include wearing a life jacket, which he recommends everybody wear — no matter how good a person is at swimming.
In light of North American Safe Boating Awareness Week, Gilson also touched on the dangers of drinking and boating.
"Get out there, have your fun on the water, then come back and enjoy your favourite beverages, but don't take it with you," suggests Gilson.
He also advises people to take a safe boating course, since the more people know, the more comfortable they will be should things go awry.
Gilson says there's an average of more than 100 boating-related deaths annually in Canadian waters.
(With files from GX94)