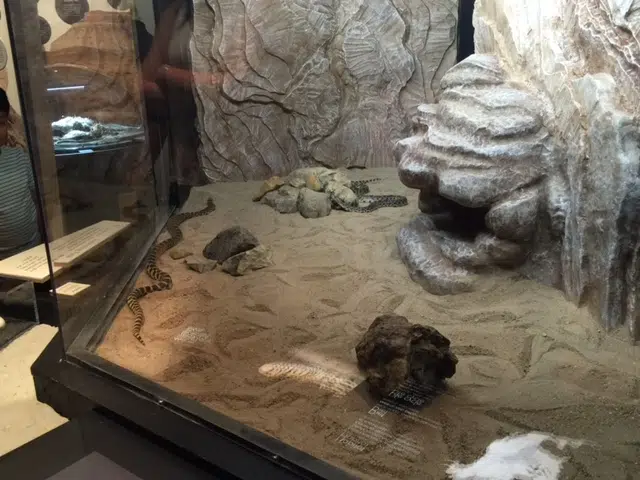 Snakes Alive, the temporary exhibit at the Royal Saskatchewan Museum, closes on Monday.
The popular exhibit, which has been at the RSM for a year now features all nine species of snakes naturally found in Saskatchewan.
Parks, Culture and Sport Minister Ken Cheveldayoff says there is a lot of pride surrounding the snakes.
"The staff, the board members and management need to be congratulated for coming up with this idea," said Cheveldayoff. "I think it's something that peaks the interest of all Saskatchewan residents. There's always a bit of a fear factor with snakes, but I think people want to learn as much as they can about them."
Cheveldayoff says people visiting the exhibit were fascinated with the different species of snakes — including the western hognose, the red-sided garter snake, the wandering garter snake, and the plains garter snake.
One of the smallest species of snakes in Saskatchewan is the northern red-bellied snake that grows to only about 11 inches.
There is only one snake which resides in Saskatchewan whose bite is somewhat dangerous and that is the prairie rattlesnake.
Around 140,000 people attended the Snakes Alive exhibit in 2016, drawing the facility's largest crowds since 1996.