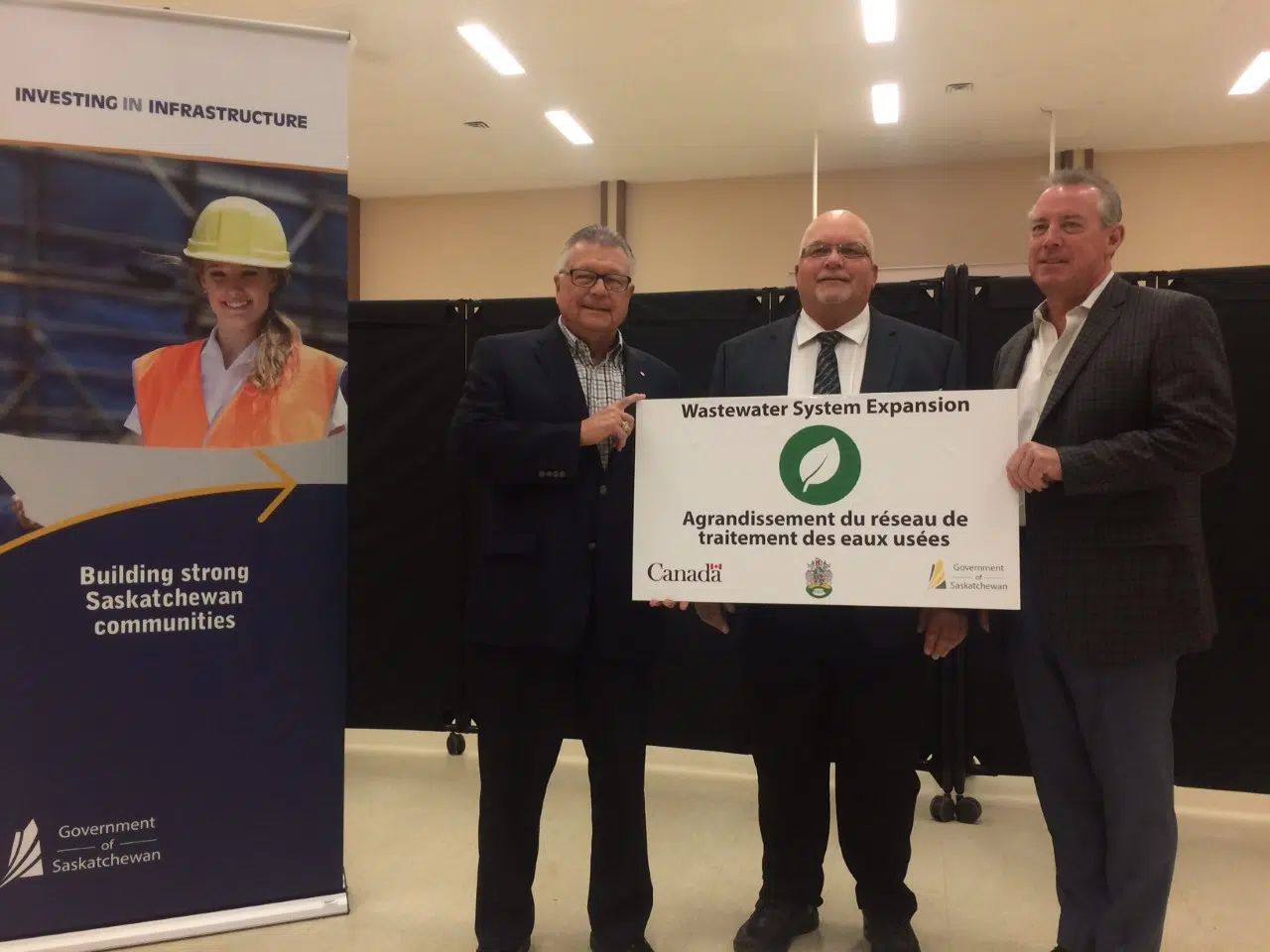 The federal and provincial governments are both chipping in $1.5-million-dollars towards the expansion of the Balgonie Wastewater System.The project, which is estimated to cost around $6.4 million will help move the town of just under 2,000 towards a reliable water and wastewater system, as well as protecting provincial waterways.
Mayor Frank Thauberger said the upgrade will significantly change the potential for population growth in the town, upwards of 200 percent.
"As it is right now, we cannot expand," he said.
"This means for future growth and wastewater management, it's going to mean everything to the town moving forward," he added.
MP Frank Goodale said water and wastewater projects are amongst the top of the list when it comes to priorities listed by the provincial government.
Thauberger says they must put the project out for tender, but he hopes construction will be finished by the fall.