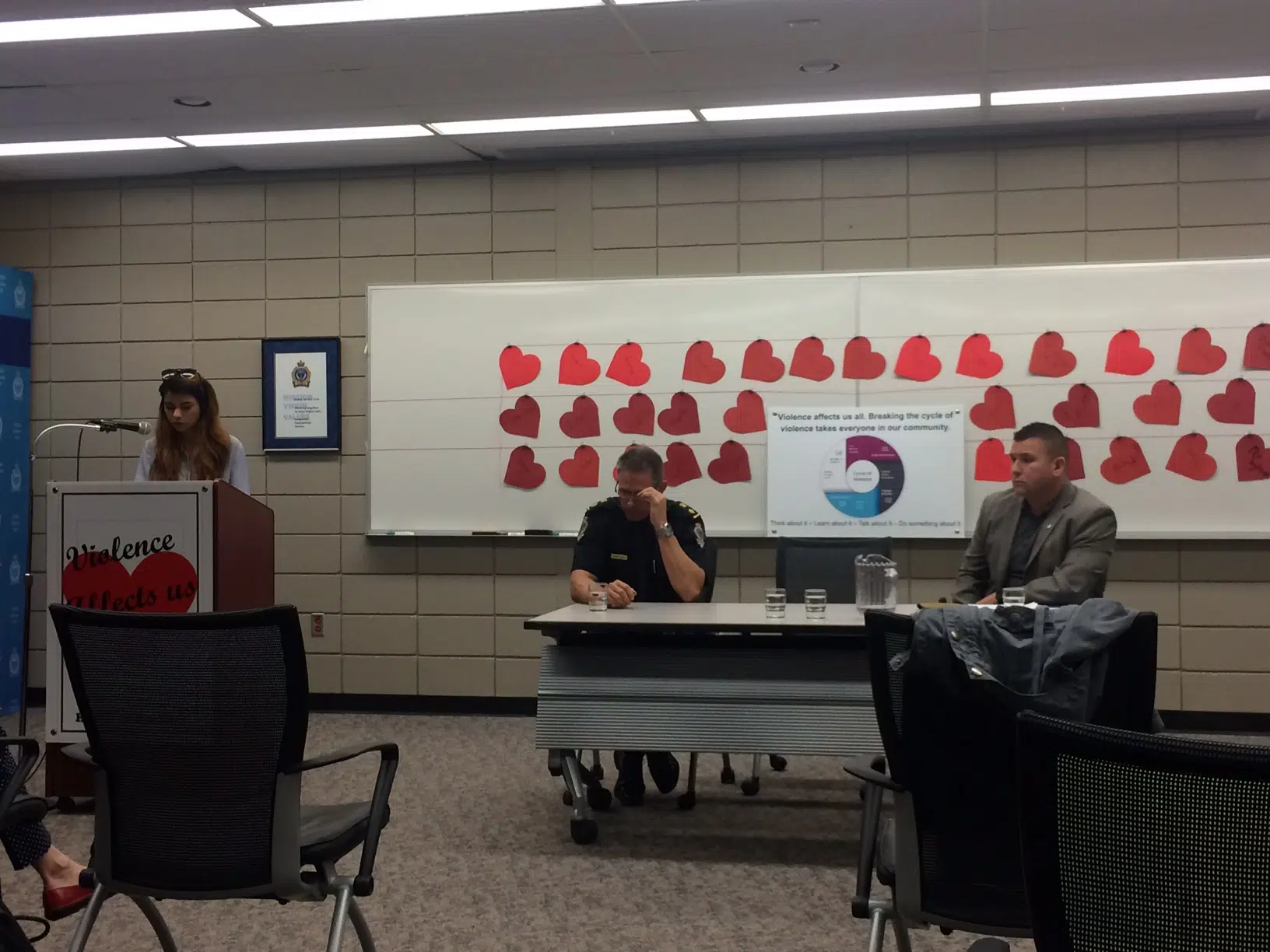 On May 31, the Regina Police Service, along with SOFIA House, The Circle Project and the U of S College of Nursing Regina Campus will be holding the second annual Hearts In the Park.
The 2017 Hearts in The Park theme is "it takes heart to talk about it" with the goal helping people understand that it is okay to openly talk about violence, and break the stigma surrounding it.
Community Service Division Acting Superintendent Darcy Koch said the uptick in reports of domestic violence is in a way a positive, as it means more people are willing to come to police for help.
"In the quarter of 2017 show about 17 related domestic related calls per day," he said.
"It's happening daily, and I think we need to get the message out that it's okay to talk about it, it's okay to come forward and it's okay to ask for help," he added.
The event will be held from 11 am to 1 pm.