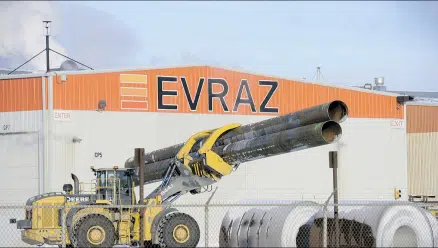 If a new collective bargaining agreement isn't reached, Evraz workers in Regina represented by United Steelworkers Workers Local 58-90 will be going on strike.
Evraz workers voted 99.3 percent in favour of striking.
USW 58-90 President Mike Day said the decision was made to take the vote after it was determined in his mind that the company was asking workers to concede too many things.
Day says striking isn't their first choice but knows it may be the only option now.
"We'd rather sit down and hash all this out, that's for sure, but thing have to be set up, and we have to go from here," he said.
A timeline of when negotiations will take place has yet to be set.
– With files from Drew Postey and Jessie Anton