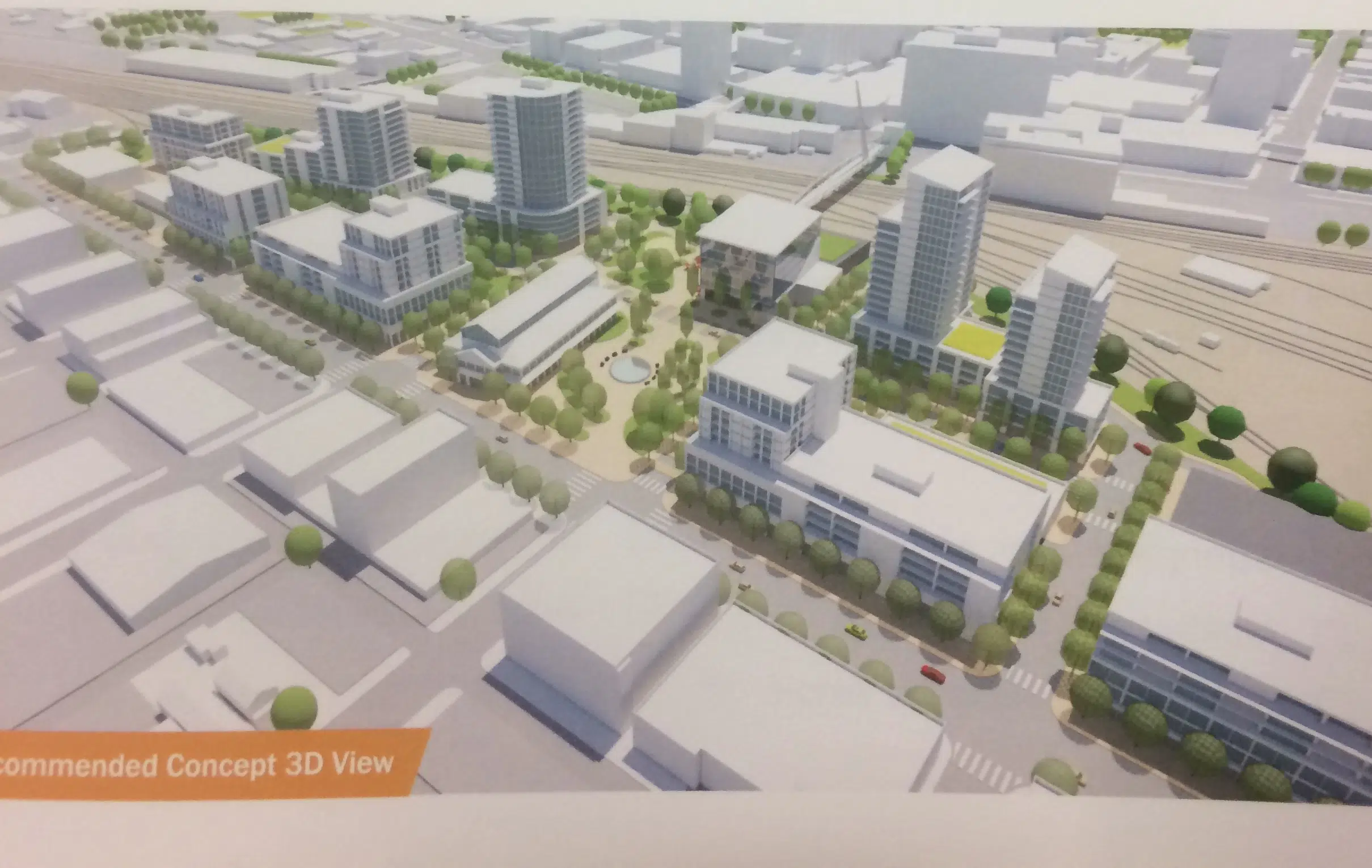 The City of Regina Rail Yard Renewal Project was unveiled on Tuesday night, with many in the room buzzing about the potential for 1200 dwellings which will house upwards of two-thousand people, along with a park, commercial area, market and open space.
Also included in the proposed plans, is the complete overhaul of Dewdney Ave between Broad and Albert St, as the current five-lane traffic-centric road would see a widened sidewalk, bike lanes, and a buffer of trees.
RELATED:
Mayor Michael Fougere said the plan isn't a pipedream, but it's a long way from being a reality.
"Keep in mind, this is not the final process," he said.
"This will take the comments we hear from residents back, it will go to the planning commission, then go to city council for approval in the coming months," he added.
The tallest building proposed to be built would be 20 stories.
There will be a  pop-up booth at the Cornwall Centre Wednesday for residents who were not able to attend the open houses.
Members of the Railyard Renewal Project team will be at the mall between 11:30 a.m. and 1:30 p.m.
Another way to provide feedback is an online survey that will be available until June 12.