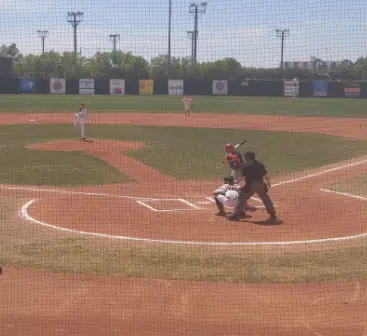 The Regina Red Sox opened up the home portion of their 2017 WMBL schedule Sunday afternoon with a game against the Yorkton Cardinals, and the bats for both teams was as hot as the weather.
The two teams combined for 21 runs on 25 hits on a 30 degree day with the Red Sox prevailing by a score of 12-9 in what was a back and forth affair.
Regina had a 5-0 lead after four innings of play and seemed to be sailing along until the 6th when Yorkton got 3 with the Cardinals adding 6 more in the 7th to take a 9-5 lead, but the Red Sox responded in the bottom of the 7th to tie the game and then added 3 more in the 8th before holding off the Cardinals bats in the 9th to win.
Justin Erlandson had his second homer of the young season along for the Red Sox who improve to 3-1 on the season with Griffin Keller, Jordan Schulz and Antonio Torres having three RBI's each.
Preston Minor picked up the win for Regina who are back at Currie Field Monday to play the Weyburn Beavers in a 7:05 start