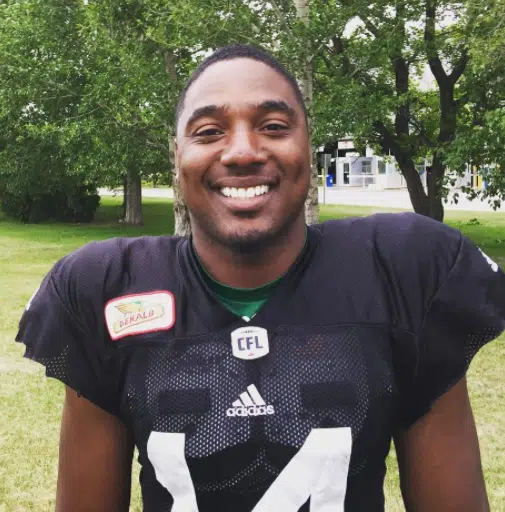 Marquise Williams got thrown into quite the situation Saturday night when it came to his CFL debut, but he came through.
With the Riders down by three late in the game, head coach and general manager Chris Jones decided to let Williams come into the game despite the fact he had limited reps with the team having signed after training camp started.
All Williams did was go 5 for 6 for 38 yards as he led the team into field goal range. Those numbers could have been better as a throw to Mitch Picton was just a step in front of the receiver as he would have scored had be able to haul in the pass.
Speaking to reporters on Tuesday, Williams, who broke some of Darian Durant's records at North Carolina, says the key was not to get too caught up in the moment.
"If I got my chance, I just wanted to go out there and show the coaches what I can do and do all the little things to show the coaches being under pressure is not a big thing with me." Williams said. "It was a big deal, but as a quarterback you have to be calm. I have played in some big games in college and it was just another chance for me to show what I can do."
One of the other things Williams has done is take a lot of extra time to show he is serious about making the football team. It is something which has caught the eye of Jones.
"He's looking at his wristbands and staying out here late in the evening going through the play calls which is impressive for a quarterback or any player especially after a long day of camp." Jones said. "It's something that hasn't gone unnoticed, I can assure you.