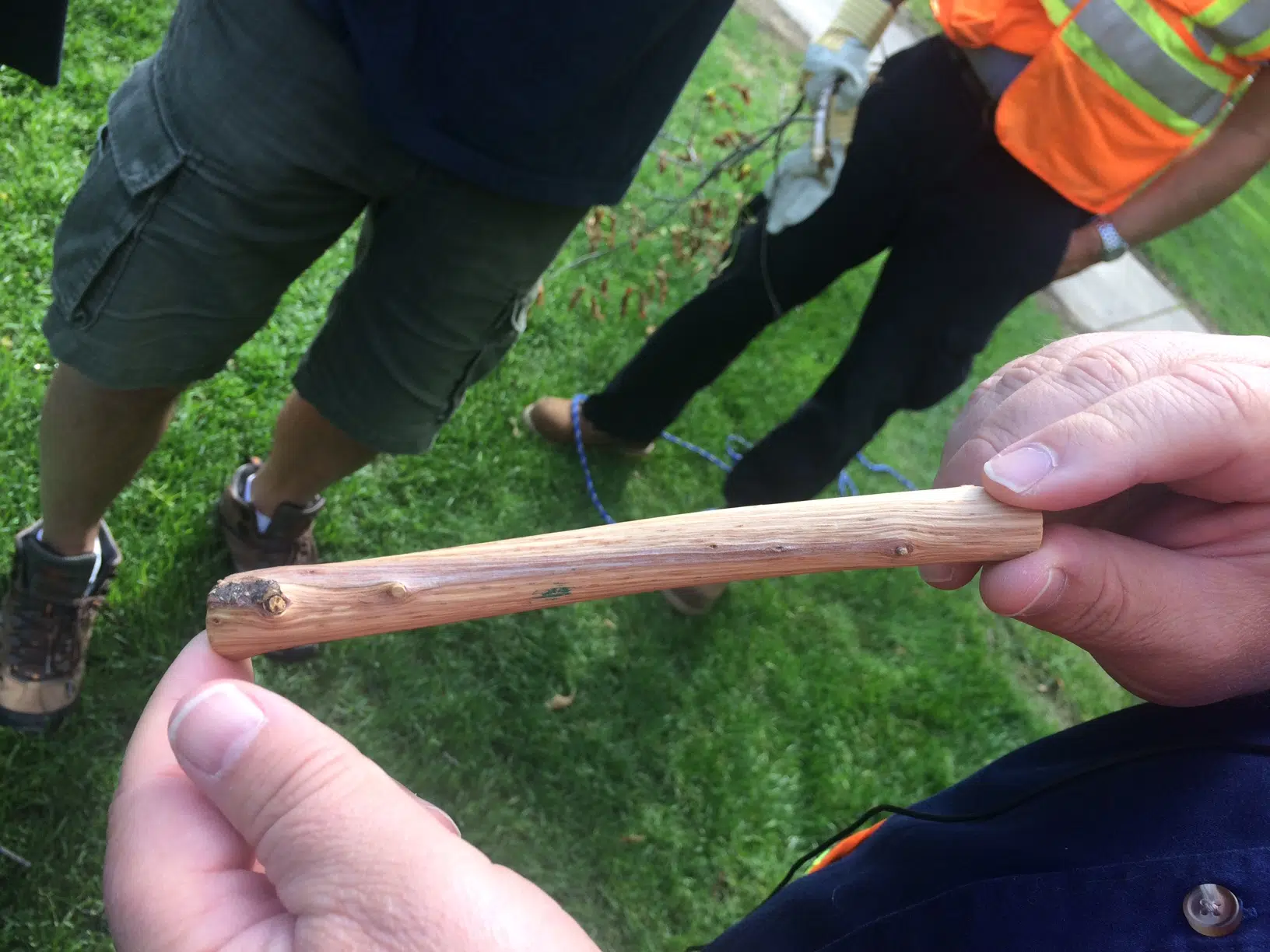 One of the biggest harming factors toward horticulture in the city, Dutch Elm Disease, could rear it's head again now that we are into the warm summer months.The usual signs of a possibly infected tree include the branches beginning to die, which includes the leaves withering, but not falling off the tree.
"Going to look for some staining. If we see staining, the next point is we have to take it to the lab for analysis, and we actually culture it," he said.
"There are a couple of different fungi out there and after we culture it, we will try and found out what it is," he added.
Manager of Forestry, Pest Control, and Horticulture for the City of Regina Russell Eirich says a more hands-on approach to a tree is also something they use to determine any problems.
94 trees have been destroyed in the city since 1992.