A public art display has been unveiled at the northeast corner of new Mosaic Stadium that symbolizes and immortalizes Rider Nation.
The statue is 18 feet tall and is made of white bronze.  It symbolizes a Riders player catching a pass with its fan base helping him.
The statue was designed and created by the renowned Fine Art Studio of Rotbaltt-Amrany who has sculpted other iconic sports figures like Chicago Bulls superstar Michael Jordan,  Detroit Red Wing and Saskatchewan native Gordie Howe, and legendary baseball broadcaster Harry Caray.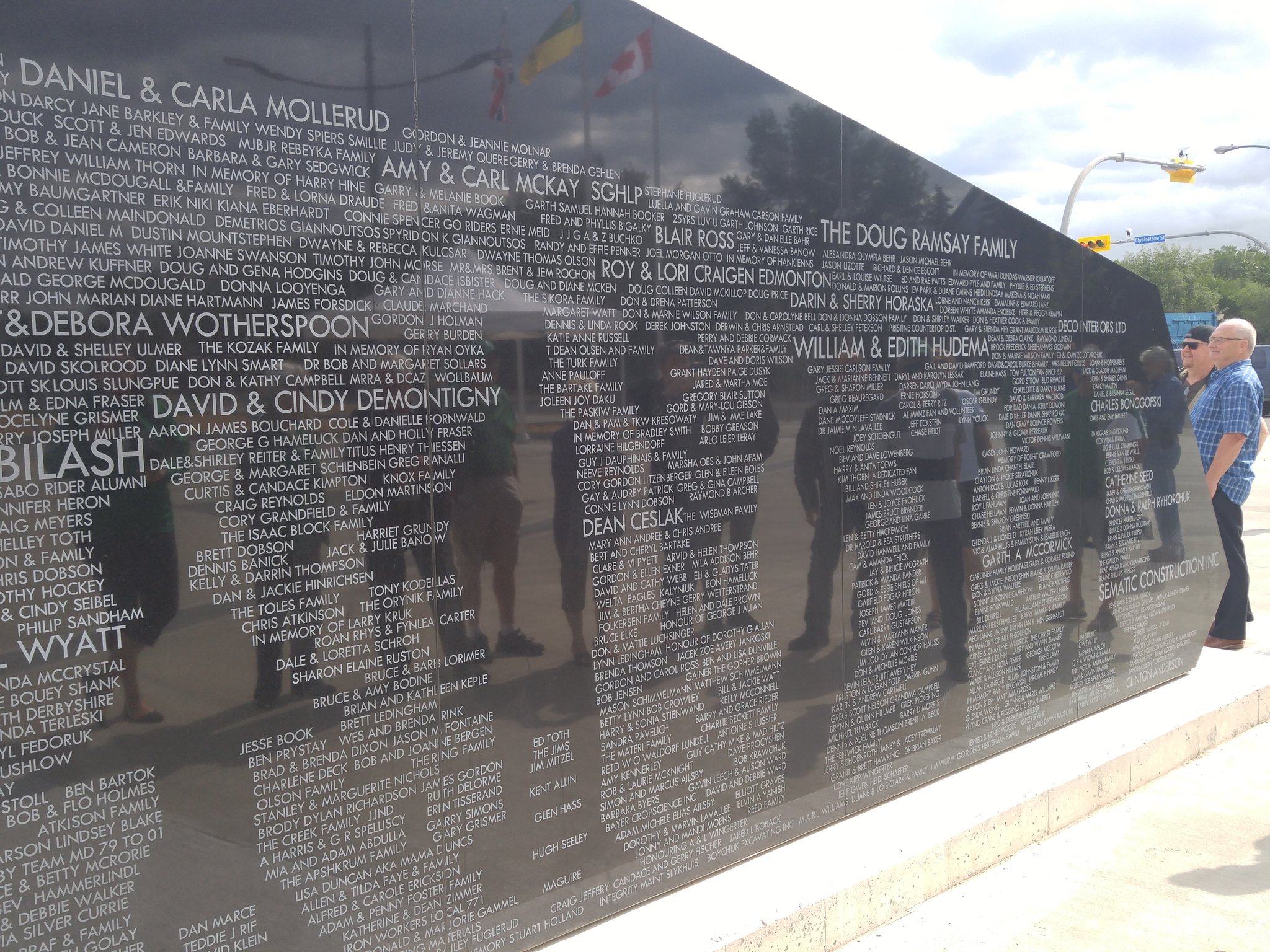 The three fan walls feature a granite side engraved with the name of over 2000 fans who contributed to the "Build the Pride" fan wall program as their names will permanently recognized at the new stadium which officially opens Saturday.
The names on each wall have been specifically positioned to create silhouettes of children, representing the youth of the community.
It is hoped by the city and the football team that the area which also pays tribute to "The 13th Man" will become a meeting place on game-days and non game-days for Reginans and Rider fans.