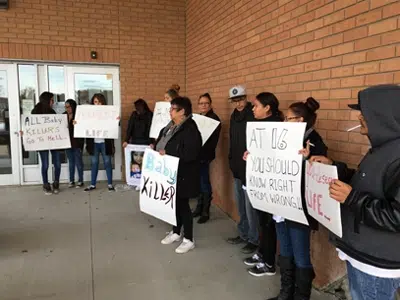 The family of a 6 week old boy murdered just over a year ago will need to wait another 5 months before a sentencing hearing for his killer takes place.
The hearing for the 17 year old girl who pleaded guilty to 2nd degree murder in the death of Nikosis Cantre has been scheduled for December 11th to 15th of this year.
Cantre's grandfather, Jeffrey Longman, says the court process has taken too long, saying "you can put a drunk driver in jail before a murderer". However, he just hopes for justice for his grandson.
Longman expects the five-day sentencing hearing to be a long week full of pain for his family, who have packed courtrooms during appearances for the accused.
The accused was 16 at the time when she escaped from the Kilburn Youth Hall Correctional Facility July 3rd, 2016.
Hours later, Cantre was rushed from his home in East College Park to hospital, where he died of his injuries.